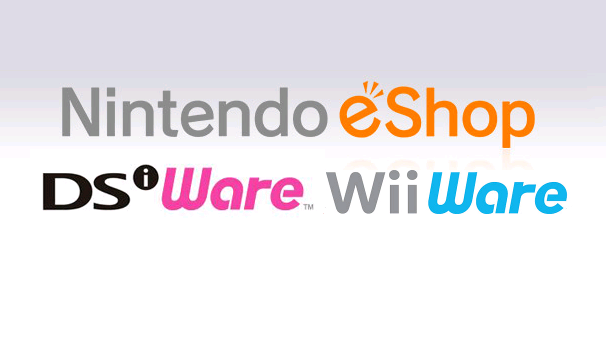 Nintendo released several new games today, including new games from the eShop, 3DS Virtual Console and DSiWare. There was nothing released for the Wii Virtual Console or WiiWare this week.
DSiWare
Bookstore Dream
Simulation | CIRCLE Entertainment | Rated:E | 200 points
Ever had a dream of owning you own bookstore? Now you can! Bookstore Dream is a simulation game that allows you to manage your lovely bookstore. Get connected with publishers and put the best books on your shelf! Be sure to keep stocks at a good level when demands go up! If you do everything right you will become a well know brand in the community!
3DS Virtual Console
Myestical Ninja starring Goemon
Action, Adventure, RPG | Konami | Rated:E | $2.99
In this classic game from 1998, join Goemon and his friends Ebisumaru and Sasuke as they battle to save ancient Japan from the clutches of an evil gang and rescue their fellow ninja, Yae.
eShop
Fractured Soul
Action, Adventure | Endgame Studios | Rated:E10 | $11.99
Old-school platforming on two screens! Fractured Soul is a classic side-scrolling platform game with a twist: it is played across both screens at once! Created by platform gamers for platform gamers, and exclusively for 3DS, Fractured Soul literally adds a new dimension to this much-loved genre. You are forgotten. Stranded on an outpost in deep space, you remember nothing of who you are. All you know is that you are different. You are able to shift into a parallel dimension at will. The outpost has been invaded, and is now swarming with hostiles. Escape is imperative, and with danger on all sides, it is only your unique power that can give you a fighting chance…
Heavy Fire: Special Operations 3D
First Person, Action | Teyon | Rated:T | $4.99
Gear up and join an elite Special Forces unit in Heavy Fire: Special Operations 3D, an arcade-style on-rail shooter for Nintendo 3DS™. Choose from three character profiles, each with unique attributes, and use a combination of brains and brawn (but mostly brawn) to blast your way through a variety of dangerous ground, vehicle and air-based stages. And if you're really feeling trigger-happy, you can earn additional points by blowing up the environment. Each victory sees your military rank rise, earning you increasingly powerful and upgradeable weapons. You'll need preternatural reflexes and a never-say-die spirit to restore peace in the ever-volatile Middle East. When the smoke clears, will you be a Special Operations legend?
Nintendo adds new titles to the Nintendo eShop for the Nintendo 3DS™/Nintendo 3DS XL system, to the Nintendo DSi™ Shop for the Nintendo DSi system and to the Wii™ Shop Channel for the Wii console at 9 a.m. Pacific time on Thursdays.