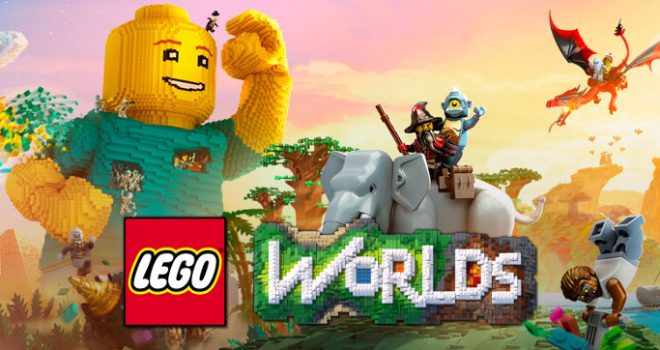 LEGO Worlds – The LEGO Worlds game is a galaxy of imaginative Worlds made entirely of LEGO bricks that lets players explore, discover and create together. Starter Worlds help players master the skills and tools they'll need to unlock their true creative potential and explore myriad Worlds. LEGO Worlds will be available on Sept. 5
Also New this Week

Annihilation – A top down arcade shooter in pixel form! Blast waves of enemies and protect your base at all costs in Annihilation! Annihilation is a top down arcade shooter. Defend your base from waves of enemies that spawn in random variations for endless fun. Try to earn high scores and go for perfect scores! Grab a friend and fight off waves of enemies together in a special Co-op mode. Prepare for the onslaught in, Annihilation.
Nintendo eShop sales:
Nintendo eShop on Wii U and Nintendo 3DS
 My Nintendo Rewards
Celebrate a month full of Pokémon games with new My Nintendo rewards. On Sept. 22, the fast-paced fighting game Pokkén Tournament DX lands on the Nintendo Switch console. On that same day, two of the most beloved Pokémon games of all time, Pokémon Gold Version and Pokémon Silver Version, arrive on the Virtual Console service for the Nintendo 3DS family of systems. To help celebrate, My Nintendo is offering some great, themed Pokémon rewards. Redeem your points now and get the new September calendar to help you prepare for the big day.