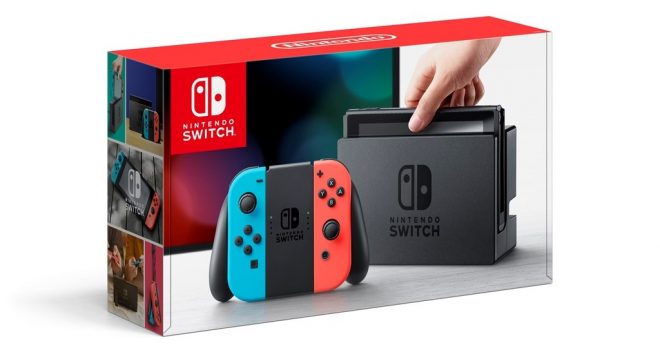 Despite launching in March, a month not usually reserved for home console launches, and with the busy holiday shopping season still in full swing, Nintendo announced today that the Nintendo Switch system has already sold 10 million units to consumers around the world, according to Nintendo's internal sales figures.
The library of games on Nintendo Switch features two of the most acclaimed video games of all time in Super Mario Odyssey and The Legend of Zelda: Breath of the Wild. At The Game Awards last week in Los Angeles, Super Mario Odyssey won the award for Best Family Game. The Legend of Zelda: Breath of the Wild was honored with the awards for Game of the Year, Best Action/Adventure Game and Best Game Direction.
Nintendo Switch is also home to fun multiplayer games like Mario Kart 8 Deluxe, Splatoon 2 and ARMS that can be played online or with friends and family in the same room, as well as an ever-growing list of great third-party games like Mario + Rabbids Kingdom Battle, FIFA 18, Rocket League, L.A. Noire, The Elder Scrolls V: Skyrim, Golf Story and Stardew Valley.
"As you can see in people's living rooms, on a plane or riding the subway, fans all over the world can enjoy playing Nintendo Switch wherever they go," said Nintendo of America President and COO Reggie Fils-Aime. "The response from fans has been great, and we're doing our very best to satisfy demand during the holiday shopping season."
After a record-breaking 2017, Nintendo Switch will continue its momentum in 2018. The system will see the launch of Nintendo-published games like Kirby Star Allies, Bayonetta, Bayonetta 2 and a new game in the beloved Yoshi franchise, in addition to big third-party games like Wolfenstein II: The New Colossus from Bethesda, Mega Man 11 from Capcom, PROJECT OCTOPATH TRAVELER (working title) from Square Enix, Shovel Knight: King of Cards from Yacht Club Games and Runner3 from Choice Provisions.
Nintendo Switch is available at a suggested retail price of $399.99 CAD.