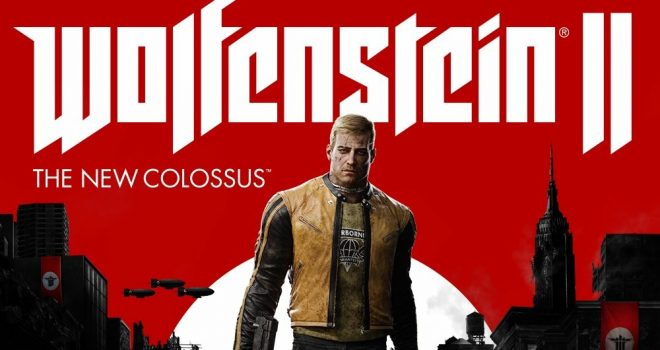 Wolfenstein II: The New Colossus – As BJ Blazkowicz, experience an unforgettable action-packed story brought to life by extraordinary characters. Reunite with your friends and fellow freedom fighters as you take on the evil Frau Engel and her Nazi army. Wage the second American Revolution your way – at home or on the go. And for the perfect blend of immersion and accuracy, use the Nintendo Switch system's motion controls to stop the Nazi threat. The Wolfenstein II: The New Colossus game is available on June 29.
Crash Bandicoot N. Sane Trilogy – Spin, jump, wump and repeat as you take on the epic challenges and adventures through the three games that started it all: Crash Bandicoot, Crash Bandicoot 2: Cortex Strikes Back and Crash Bandicoot 3: Warped. Relive all your favorite Crash moments in their fully remastered graphical glory. The Crash Bandicoot N. Sane Trilogy game is available on June 29.
Also New this Week

Block-a-Pix Color – Demo Version – Reveal the picture by dividing the grid into smaller rectangular blocks. Each block must contain one clue number, which tells you the number of grid squares covered by that block and the color the block will be painted. Block-a-Pix can always be solved using logic and deduction. You don't ever have to guess!
I.F.O – I.F.O is an old school LCD-style shoot'em up game. Shoot down UFOs using a classic style aircraft and save the abducted animals from the aliens. Save the Earth from the Aliens! You're the world's last hope. [ NEW Nintendo 3DS only ]
Nintendo eShop sales:
Nintendo eShop on Nintendo Switch, Nintendo 3DS and Wii U
DLC:
Splatoon 2: Octo Expansion – Play as an Octoling for the very first time in this large-scale downloadable content for the Splatoon 2 game. This full-on single-player adventure spans 80 missions starring Agent 8, a new character who awakens on a dark subway platform. Navigate this mysterious underground test facility in a desperate battle to reach the surface of Inkopolis. Escape from these twisted depths, and you'll be able to join multiplayer* matches as an Octoling. You may think you know everything about the world of Splatoon, but these waters run deep, and so does the lore. The Splatoon 2: Octo Expansion DLC is available now. Full game is required to use DLC.
Xenoblade Chronicles 2 – New DLC is releasing for owners of the Xenoblade Chronicles 2 Expansion Pass. Buy the Expansion Pass to gain access to titanic new content, including the Challenge Battle Mode as well as Xenoblade Chronicles 2: Torna ~ The Golden Country this September.

Challenge Battle Mode

This additional battle mode will test players' skills with new battle rules in challenging new scenarios that highlight minor story elements and bring the characters Shulk and Fiora from the original Xenoblade Chronicles into the Nintendo Switch game for the very first time as new Rare Blades.
For full patch notes, please visit the Xenoblade Chronicles 2site.