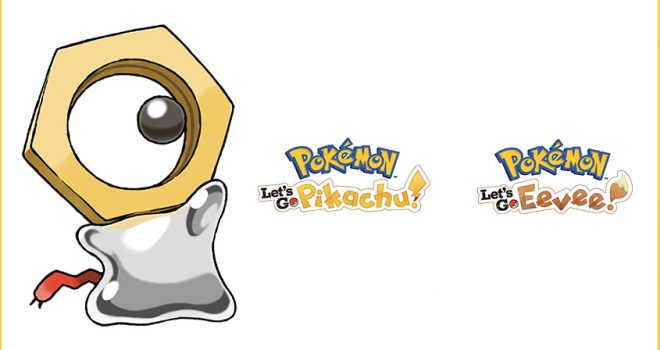 A new species of Pokémon — one that nobody has ever seen before — has been discovered! This Pokémon is called Meltan, and as of now, it is quite the enigma.
The new Pokémon is called Meltan and is a new mythical Pokémon. It's body is made from liquid metal, and its shape is very fluid. It can use its liquid arms and legs to corrode metal and absorb it into its own body.
Meltan generates electricity using the metal it absorbs from outside sources. It uses this electricity as an energy source and also as an attack that can be fired from its eye.
Clearly a curious Pokémon, Meltan is very expressive and shows an interest in all kinds of things.
The new Pokémon began appearing on Satuday after community day in Pokémon GO. Many reports have come in about sightings of Ditto in Pokémon GO that have transformed into Meltan. The number of sightings has significantly decreased over the past few days, but it appears these "Meltan" are still appearing in various areas.
It has been determined that Pokémon GO is somehow key to meeting Meltan in Pokémon: Let's Go, Pikachu! and Pokémon: Let's Go, Eevee! Updates will be provided as more is discovered about this mysterious Mythical Pokémon.
Pokémon: Let's Go, Pikachu! and Pokémon: Let's Go, Eevee! will be available exclusively for the Nintendo Switch on November 16, 2018.