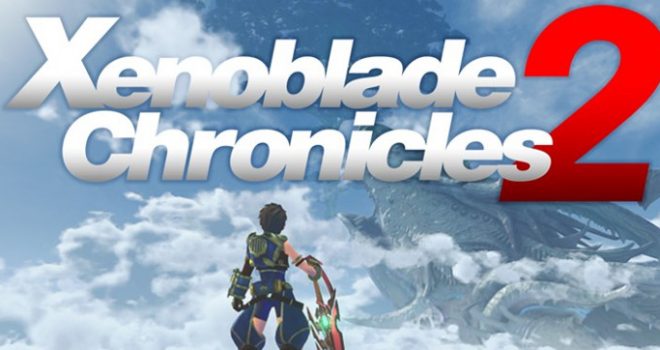 Xenoblade Chronicles 2: Torna ~ The Golden Country – Start your Xenoblade Chronicles 2 journey at the beginning. Guide a group of legendary warriors through the tragic history that doomed a kingdom. Defend yourself from Malos and his forces using all the fury of a refined battle system that allows you to fight as both the artificial lifeforms known as Blades and their masters, the Drivers. The Xenoblade Chronicles 2: Torna ~ The Golden Country game will be available on Sept. 21.
Valkyria Chronicles 4 – Commander Claude Wallace and his childhood friends set out to fight for freedom in a desperate war, but bone-chilling blizzards, waves of imperial soldiers and the godlike powers of the Valkyria stand between them and victory. The strategy-RPG Valkyria Chronicles 4 is available on Sept. 25.
The Gardens Between – Best friends Arina and Frendt fall into a series of vibrant, dreamlike island gardens peppered with everyday objects from their childhood. Lost in a mysterious realm where cause and effect are malleable, the friends find that time flows in all directions. Manipulate time to solve puzzles and reach the apex of each isle.
FINAL FANTASY XV POCKET EDITION HD – Explore the world of FINAL FANTASY XV with a cast of cute and cool characters. After years of fighting, the nations of Lucis and Niflheim at last agree to an armistice. As a symbol of this promised peace, Noctis, crown prince of Lucis, is to wed the Lady Lunafreya of Tenebrae. The prince sets forth for his wedding on the eve of the signing ceremony, sent off by his father, King Regis. Unbeknownst to Noctis, however, the journey ahead is fraught with perils…
Cities: Skylines – Nintendo Switch Edition – Cities: Skylines is a modern take on a classic city builder, with original gameplay to realize the thrill and hardships of creating and maintaining a real city. Boasting fully realized transport and economy systems, Cities: Skylines is designed to suit any play style. And on the Nintendo Switch system, it can now be played anytime, anywhere.
Also New this Week