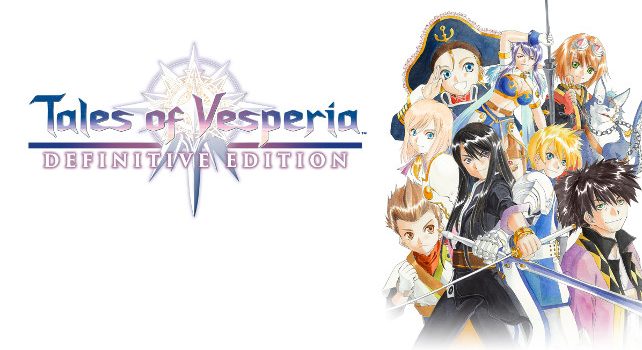 A power struggle begins in a civilization dependent on an ancient technology, the blastia, and the Empire that controls it. Follow Yuri, a former Imperial Knight, whose seemingly simple mission pushes him into the middle of a nefarious plot that threatens the entire planet.
Celebrating its 10th anniversary, Tales of Vesperia is one of the most beloved entries in the 'Tales of' series and returns with remastered full HD graphics, never before seen characters, expanded story, and much more!
The remastered Tales of Vesperia: Definitive Edition features updated graphics and an expanded story. There is also bonus content including additional playable characters, scenarios, locations, brand-new music tracks, and costumes that have not been available outside of Japan. The game also has adjusted combat. This edition uses a specialized version of the Linear Motion Battle System. Players control a single party member in real-time combat, while the other three members are controlled by customized A.I. commands.
Tales of Vesperia: Definitive Edition is now available for Nintendo Switch, PlayStation 4, and Xbox One.