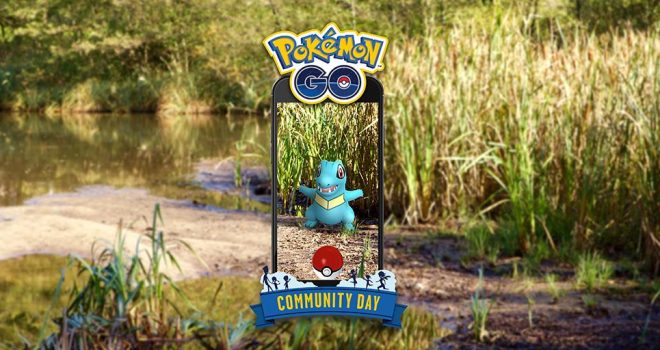 Get out and play together in your local community parks on Pokémon GO Community Day. For just a few hours each month, you can encounter a special Pokémon in the wild. During these hours, there's a chance to learn a previously unavailable move for that Pokémon or its Evolution, as well as earn some Community Day bonuses.
The event in the Americas takes place on January 12th from 2:00pm to 5:00pm EST and feature 1/4 egg hatch distance and bonus 3 hour lures.
The featured Pokémon this month is the Water-type Pokémon Totodile. During the event Totodile will become more common and it's final evolution Feraligatr will learn an exclusive charged attack Hydro Cannon.