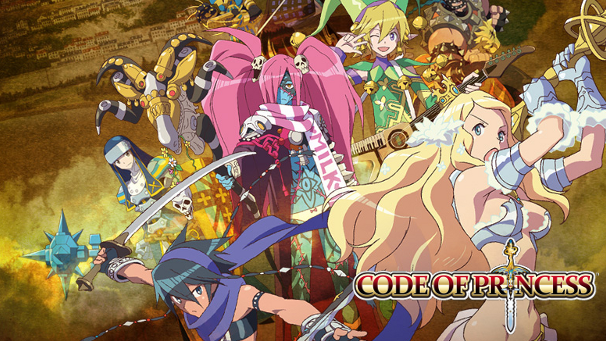 With the upcoming release set for October 9th on the Nintendo 3DS, Atlus has announce that participating retailers will also have a few goodies for those purchasing a launch copy of Code of Princess.
Included, while supplies last, are the Code of Princess Sound & Visual Book, a collection of art work from famed designer Kinu Nishimura and music from the soundtrack.
Developed by an all-star team of industry veterans, Code of Princess offers players an exciting yet unconventional hardcore experience, deftly blending fighting gameplay with components from classic arcade side-scrolling beat 'em ups and the character development and customization of an RPG. Up to four players can take on challenges cooperatively or battle against one another in competitive play. Both modes are available locally or online via Nintendo Network.
The game looks like it will contain some intense side scrolling hack-and-slash action, will feature 50 playable characters and over 100 quests. The game can be played alone or with friends via the included co-op mode. Of course if cooperating isn't your style you can also play the game head to head in versus mode.
The game looks like great fun! It hits stores in North America on October 9th.