March 10 is MAR10 Day! In honor of Nintendo's main man Mario, the Super Mario Crossover Event begins today!
During this event, you can get Mushrooms when you complete requests for animals! Collect enough, and you can craft limited-time Super Mario Crossover furniture and clothing! And don't miss out on the Mario rug, which you'll be able to get with Leaf Tickets!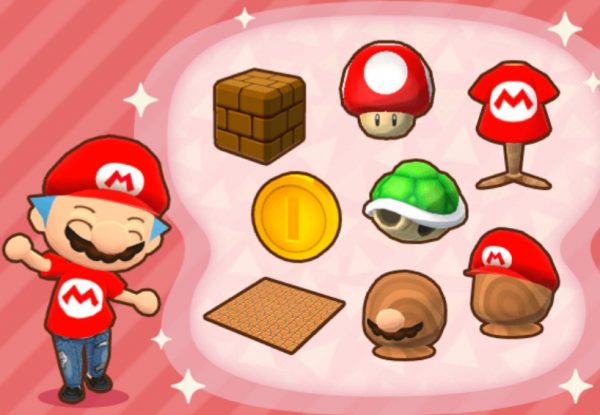 Round 1 goes from March 10tg at 1:00am thru April 10th at 12:59 am. Round 2 starts March 21st and round 3 from March 31St thru April 10th.
There will be more types of Mushrooms available in Round 2 and Round 3, as well as new Timed Goals and new craftable furniture and clothing.
You can also get Leaf Tickets by completing new Timed Goals, so be sure to check 'em out.
Round 1 Furniture includes the coin, block, and Super Mushroom. Round 1 Clothing includes big bro's hat, big bro's tee, and big bro's mustache.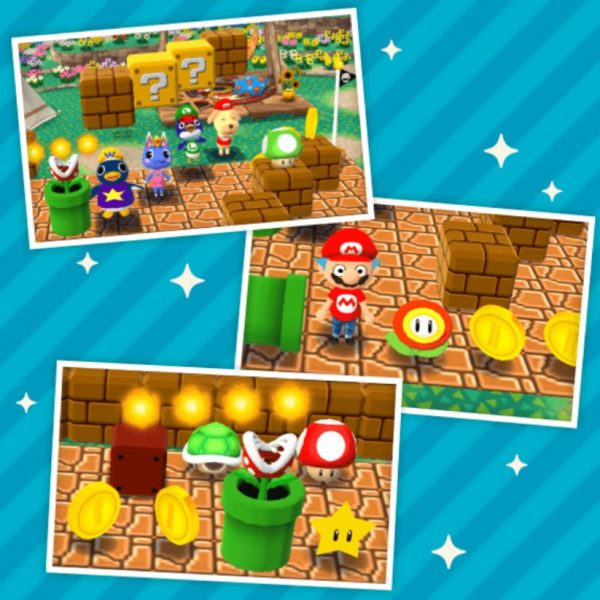 This furniture and clothing cannot be crafted after the event ends. Event furniture and clothing that you begin crafting during the event can be collected after the event ends. Some of the event furniture requires Leaf Tickets. Mario rug can be crafted up to four times during the entire event. Limited-time furniture and clothing may become available again in the future. You will only be able to clear Event Challenges and claim your rewards while the event is active.