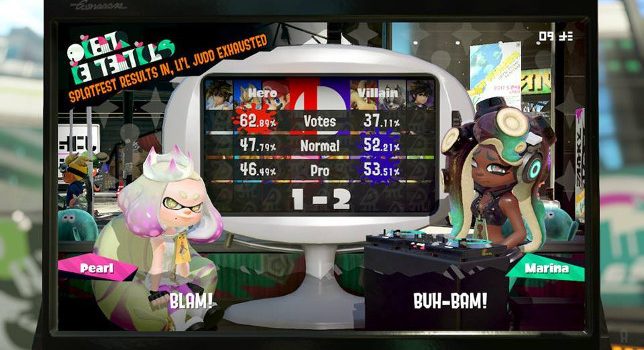 The latest Splatfest battle in Splatoon 2, a celebration of the launch of Super Smash Bros. Ultimate, is over and Team Villains is victorious with a 2-1 win.
Team Heros won the votes 62.89% – 37.11%, but lost the Normal rules 52.21% – 47.79%, and the Pro rules won 53.51% – 46.49%.
Don't forget to pickup your Super Sea Snails by the afternoon of December 20th.