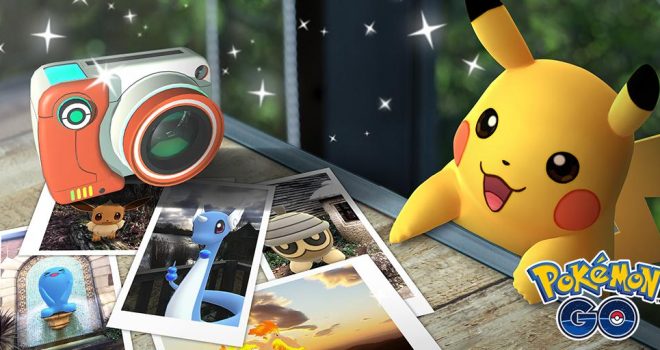 Today, Niantic announce that a brand-new feature is coming soon to Pokémon GO.
The new feature is GO Snapshot – an easy way to take a photo of any Pokémon you have in your Pokémon Storage. You can find the feature when looking at a specific Pokémon or accessing the camera in your Bag of items.
It's simple to use. Select a Pokémon and tap on the screen to throw its Poké Ball to that spot. Once your Pokémon is situated in the ideal spot, you can then move around it to find the best angle for your photo. Is your Pokémon distracted or looking the wrong way? Brush across it to get its attention, and it will be sure to face you.
You can take as many photos as you like during your session. Once you're finished, all photos are saved to your device automatically.
This should lead to an even more abundance of fun AR Pokémon photos. What do you think? Will you use this new feature?