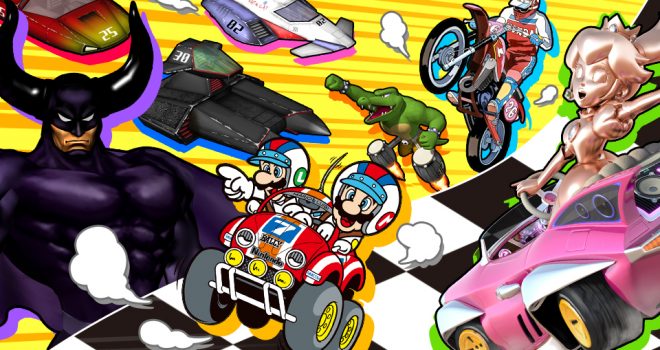 Spirits from various racing games are going full throttle on the Spirit Board! Defeat them in battle to earn more Spirit Points than usual.
Legend-class spirit Black Shadow and Ace-class spirits Blood Falcon and Jody Summer will also appear at set times. Keep your eyes peeled!
The in game event will run from March 1st, 2019 at 01:00 thru March 4th, 2019 at 01:00.
Periodically appearing spirits
Black Shadow – Appearing 01:00, 13:00 every day
Blood Falcon – Appearing 05:00, 17:00 every day
Jody Summer – Appearing 09:00, 21:00 every day
Randomly appearing spirits
Black Shadow
Jody Summer
Blood Falcon
Jack Levin
Badwagon
B Dasher
Excitebike
Mr. EAD
Zoda
Mighty Gazelle
Octoman
Biddybuggy
Mach 8
Barrel Train
Tractor Trailer
F-Type
MONSTER
Mach Rider
The Skull
Baba
Bio Rex
Kalypso
Kip
Kritter
Standard Bike
Standard Kart
Cheep Charger