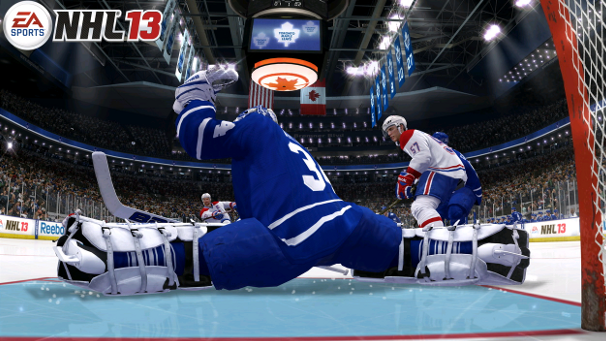 A great Canadian hockey star is being included in the upcoming release of NHL 13, but she's not a member of the NHL. Yes you read that right … she.
Hayley Wickenheiser is one of two female athletes to be featured as a playable character in the NHL 13 video game. A member of the Canada women's national ice hockey team, she has represented Canada at the Winter Olympics four times, capturing three gold and one silver medal. Wickenheiser currently plays for the University of Calgary women's hockey team.
EA Sports started including female players in "NHL 12," which featured generic female characters. But this is the first time recognizable, real-world female athletes are a part of the made-in-Canada game.
Veteran American defenceman Angela Ruggiero is also available as a playable character.
NHL 13 is available in stores September 11th and the demo is currently available for download on Xbox 360 and PlayStation 3.