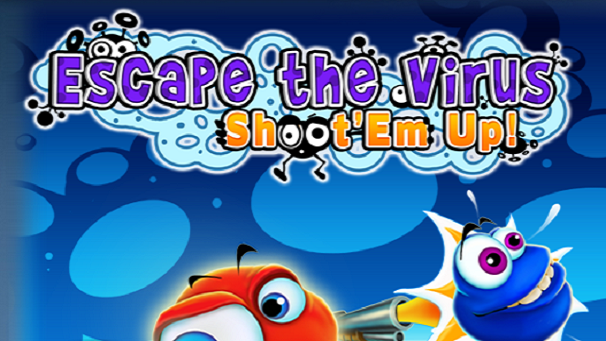 Teyon announced today that their action-packed puzzle game Escape the Virus: Shoot'Em Up! on August 30th.
The game will be made available on the DSiWare for 200 Nintendo DSi points and on the Nintendo eShop for $1.99.
The game is a collaboration with FUN UNIT, a Japanese developer of casual games and is a sequal to Escape the Virus: Swarm Survival, which was released at the end of June.
Escape the Virus, an action puzzle series, is back with totally new game-play modes.
In the Shooter mode the prey is now the predator. You will chase down and shoot hordes of vicious viruses. It's time to take the medicine!
In the Territory mode you will protect certain zones and prevent enemies from getting too close to them. Accumulate enough energy and the zone will disappear giving you more time to smash enemies.
Get into the ultimate DNA warfare and kick viruses out of the micro-world once and for all!