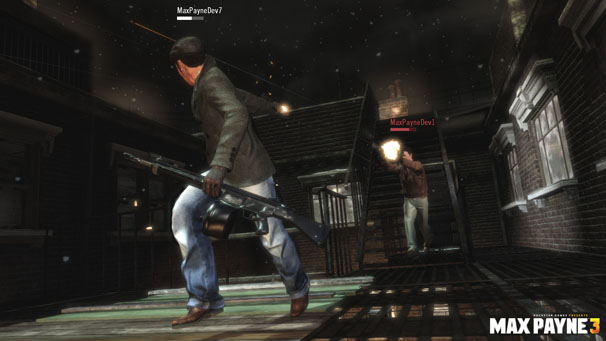 Available today for PS3, Xbox 360 and PC, Max Payne 3's Disorganized Crime Pack is being released for FREE. The pack features a Hoboken Rooftops multiplayer map focusing on battling throughout the remains of Max's dilapidated Hoboken apartment.
The pack also includes new modifers for Score Attack in Arcade Mode such as Explosive Rounds, Lone Wolf AI (enemies are much more agressive) and Headshots Only mode. It also adds Noir Mode which lets you play Arcade Mode in the black and white style of classic film noir.
Released May 15th of this year, the story picks up several years after the events of the original games as Max accepts a job for a private security work in São Paulo, Brazil. It's another release by Rockstar Games so you know it has to be awesome!