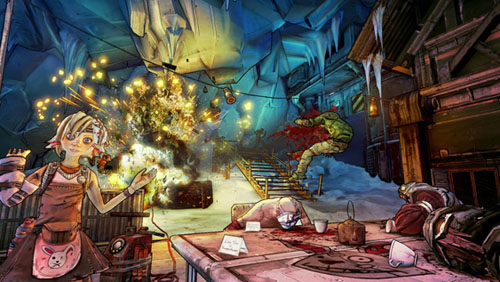 I couldn't get enough of the expansions to Borderlands. The original game was tons of fun and the expansions just made it that much more amazing. Cosplayers have even taken to characters such as Mad Moxxi from Mad Moxxi's Underdome Riot. This is quality content and I'm excited to announce that Borderlands 2 seems to be getting a four pack of it's own.
Available as a $30 season pass, more details should be forthcoming at PAX this weekend. This is considered a package discount. Considering how amazing the content was last time, and how fantastic Borderlands 2 looks, it should be money well spent.
Borderlands 2 is the sequel to the epic FPS RPG hit. If you havn't checked out the original it's definitely worth picking up!