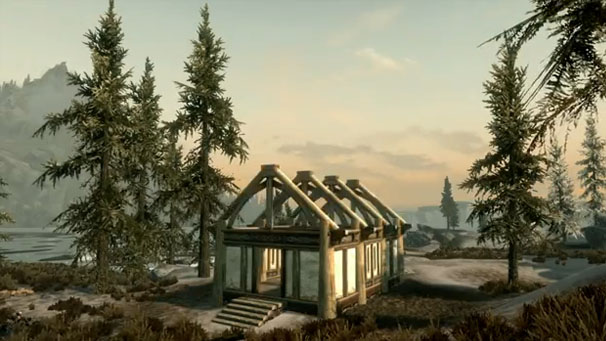 Though this may be a pretty familiar concept to PC gamers who have used the creation kit before, Hearthfire seems to be a download for console users to get into some of this creativity. It's more of a simulator too. Instead of just giving gamers the ability to build in their own house in a seperate program, Hearthfire encourages choosing your own plot of land, material crafting, and then adding on rooms.
The DLC doesn't stop there giving players the option to move in their spouse and even adopt children that you'll need to see to the upbringing of. The trailer even notes that you'll have to take care of pests like Skeevers.
Hearthfire is set to be released September 4th for Xbox 360 at 400 MSP. A PS3 version has not been announced at this time.