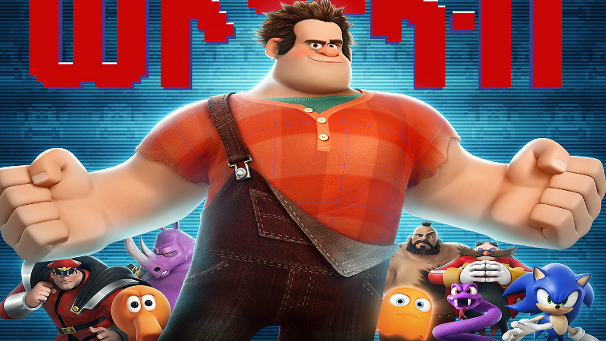 If you haven't seen the original trailer you're missing out on what looks to be a great movie. Luckily not only have you not missed the movie (it comes out in November) but you also get to see a new trailer.
Walt Disney Pictures presents "Wreck-It Ralph" which takes place in the video game world. Ralph is the 'bad guy' in an arcade game called Fix-it Felix Jr. Ralph is constantly wrecking a towering building and Felix is there to climb the tower and fix it. Think of it in a similar veign to the original Donkey Kong, before DK went country.
Well Ralph has had enough of being the bad guy and decides to leave the game in search of another game where he can be a good guy.
Chaos ensues of course when the other residents of his video game don't know what to do and Felix goes off in search of Ralph.
There are several real world video game characters in the film, including Bowser, Sonic the Hedgehog, Qbert, Dig Dug, Dr Robotnick, Pacman, Frogger and more. Disney has a sure fire winner and finally a video game major motion picture that looks to be true to the spirit of video games.
Take a look at the second trailer below.