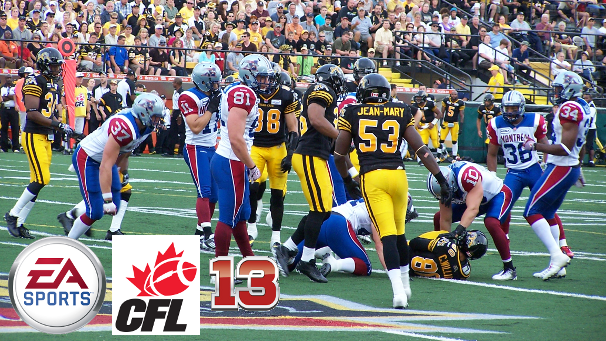 According to a recent report by Kotaku, and later picked up by Yahoo! Sports, a game based on the Canadian Football League is not only in the works but could be released anytime. Electronic Arts however has no intention of releasing the game.
According to the report in June of 2012 "some developers built a working CFL game internally, with uniforms and helmets skinned using NCAA Football's TeamBuilder tools."
The report goes on to state that Cam Weber, the general manager of EA Sports' American football division (who is also Canadian), has actually had "multiple conversations" with CFL Comissioner Mark Cohon on the topic.
"I'm a fan of the league, I have been my whole life," Weber said in an interview with Kotaku, "but we certainly don't have any plans for a CFL game."
Part of the reasoning mentioned in the article on Yahoo! Sports is the lack of fan support for such a game. There are of course millions of fans of the league, but when you factor in how many of those play video games the share of fans drops off. How many of those would buy a CFL based game.
With the basics there it shouldn't be too much more difficult to put in the gameplay differences for the different league and release it as DLC for Madden 13.
I personally don't have a copy of Madden 13 (EA doesn't provide us with review copies of any of their titles) and have only played the demo. One of the main reasons that I haven't bought the game is that I'm not really a fan of the NFL.
I am of the CFL however.
Releasing a CFL expansion to Madden 13 could spur even MORE sales of the game as CFL fans not only buy the game but also the CFL DLC. Diehard Madden fans may even give the new DLC a go to see what the Canadian game is all about.
Price this DLC at $10 – $15 and it is an easy upgrade.
Let's get the word out to EA Sports that Canadian gamers want to have "Our Game" featured in the next Madden game, or as DLC for the just released Madden 13.