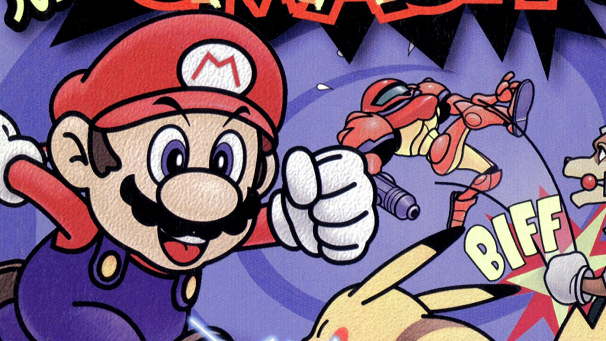 The classic platform fighter from the days of the Nintendo 64 are back and it'll cost you a lot less coin that you think.
Nintendo revealed today that for a limited time gamers can get the N64 classic Super Smash Bros. for 200 coins as a reward from Club Nintendo. The title, which was released back in December of 2009 for the Wii Virtual Console, is already available for purchase for 1000 Nintendo Wii Points.
Super Smash is a fighting game developed by HAL Laboratory and published by Nintendo in North America back on April 26, 1999.
Choose from an all-star cast of Nintendo characters in a frantic melee to prove who will be the ultimate brawler. Utilize the easy to learn, but hard to master controls to battle it out in the single-player mode, earning point bonuses and unlocking hidden characters along the way, or enter VS Mode to take on up to three other players simultaneously. Inflict damage using each character's unique set of special moves or familiar items and power-ups, eventually winning by knocking your opponents off the screen in one of the interactive stages, each with a Nintendo theme. Need a moment to catch your breath? Polish your skills in Training Mode or destroy targets in Bonus Stages specific to each character. Are you ready to test your mettle against all comers, including the powerful Master Hand?
The game will be available for redemption by Club Nintendo until September 16th.