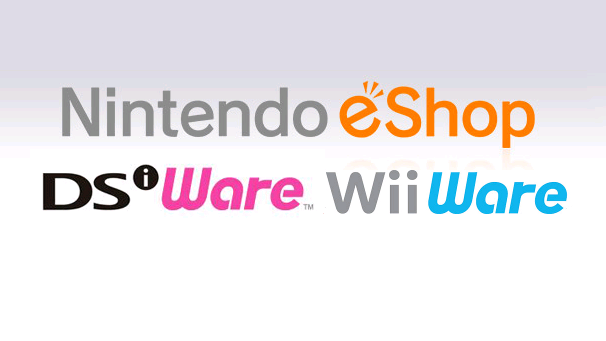 Nintendo released several new games on Thursday, including a new DSiWare title and an anticipated game for WiiWare. Also released were a new 3DS eShop demo for a title being released next week and a new Nintendo Video.
DSiWare
Retro Pocket
Action, Adventure | UFO Interactive Games | Rated:E | 500 points
Retro Pocket is a fun and exciting video game that brings you back to the glory days of LED handhelds! Discover eight all-original LED-style games such as Kung Fu Hero, Whale Escape, Mind Your Head, Candy Factory and more! Retro Pocket features Game A and Game B modes in all eight games for extra gameplay variations and more high scores to obtain. Aside from the retro visuals, an all-original retro-game-inspired soundtrack await your ears as well! UFO Interactive Games would like to welcome you (back) into the wonderful world of Retro Pocket! This title will also be available on the 3DS eShop for $4.99.
WiiWare
LA-MULANA
Action, Adventure | EnjoyUp Games | Rated:E-10 | 1000 Wii Points
Are you ready to survive all types of traps and discover all the secrets of LA-MULANA? LA-MULANA is the most complete "archaeology action and exploration" game ever created. Take control of Professor Lemeza and his inseparable whip to discover the mysteries of Humanity! Face all types of traps, enemies and Guardians in the greatest adventure every created for WiiWare. In LA-MULANA you will explore vast temples and, most importantly, you will have the feeling of total immersion. Each mechanism, trap or puzzle you solve will be a great achievement.
3DS eShop
Rising Board 3D
Action, Adventure | odenis studio | Rated:E | $2.99
Sun, sand, waves! JOIN THE FAMILY OF SURFERS Do you miss the sandy beaches?!? Get your board and dive into the happy, colorful world of Pop Island!!! If you are looking for fame or just the beauty of a trick, join us! You're joining a style, you're joining a familiy!!!
3DS Demo
THE "DENPA" MEN: They Came By Wave
Role-Playing | Genius Sonority Inc. | Rated:E | FREE
This is a role-playing game in which you collect Denpa Men to form a party, and use this party to explore dungeons. Each radio wave territory has its own completely unique Denpa Men, and no two of them are ever the same! Their faces, bodies, and personalities are all different, and some of them even have special skills and strong points.
Pokédex 3D
Application | Creatures Inc | Rated:NR | FREE
If you haven't downloaded Pokédex 3D to your Nintendo 3DS system yet, time is running out. The free application, which lets you see each Pokémon™ in 3D with animated motion and sound, will be available in the Nintendo eShop only until Oct. 1, 2012.
Nintendo Video
Meat or Die: Naomi
They're back! When Yans is tempted to go vegetarian, Gans snaps him out of it and refocuses their attention on their next big prize: Naomi.
Nintendo adds new titles to the Nintendo eShop for the Nintendo 3DS™/Nintendo 3DS XL system, to the Nintendo DSi™ Shop for the Nintendo DSi system and to the Wii™ Shop Channel for the Wii console at 9 a.m. Pacific time on Thursdays.