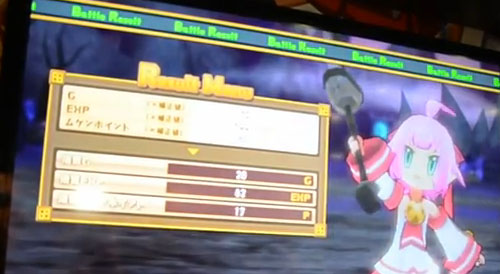 The folks over at Capsule Computers interviewed some of the NIS America team at E3 2012 and have lots of wonderful info on tomorrow's big release, Mugen Souls! Throughout the interview it brings to light that it really does sound like a true feel of the Disgaea series, just with new mechanics.
Story wise and conceptual in general it does have a strong sense of a Disgaea / NIS game. The artwork, writing and "overwhelming" battles are all there. Along with more creativity making your "Peon's" look the way you want for Chou Chou to drag into battle, and the area of effect battle system vs the old grid based setup of tactical NIS games.
If you're like me you've been enjoying Legasista and possibly ClaDun x2. Now that you've had your fill of action RPG goodness it's time to get back to the steady grind of building your troops in a tactical NIS adventure.
Here is a look at Capsule Computers interview: