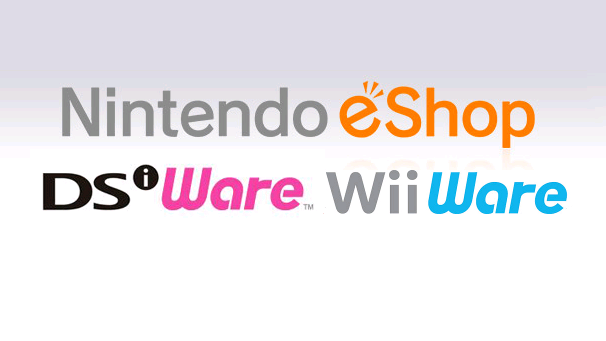 Nintendo has released several new games on their download service Thursday, including new 3DS eShop games, a 3DS Virtual Console title from the Game Boy, a new Wii Virtual Console title and a DSiWare title. Take a look at the fill list below.
3DS eShop
Crazy Kangaroo
Action | Gamelion | Rated:E | $3.99
MEET BARNEY – a cute kangaroo that was caught by evil poachers but luckily fell out of the airplane and now has to make his way home. Help him – you two should hop along together just great! With intuitive Motion Sensor and Circle Pad controls, and handcrafted graphics, CRAZY KANGAROO is simply perfect. Complete missions, reach new ranks, and buy lots of helpful upgrades. Give it a shot!
Nurikabe by Nikoli
Puzzle, Strategy | Hamster Corporation | Rated:E | $4.99
In this super popular puzzle, black spaces and white spaces slowly come together to show their true form. "Nurikabe" is a puzzle in which you refer to the arranged numbers to fill in all of the spaces. It's popular with a wide range of players, from beginners to experts. It feels great watching the black spaces stretch out like a soft-bodied animal. To ensure your long-term enjoyment, we're prepared both a "Stage Clear" mode and a "Random" mode. In "Stage Clear" mode, you progress by clearing puzzles one by one, and in "Random" mode puzzles are generated at random. Please enjoy this high-quality "Nurikabe" game.
DSiWare
Robot Rescue 2
Puzzles, Strategy | Teyon | Rated:E | 200 Points
The rules may be simple, but finding success? Not so much. Your mission: navigate a cadre of codependent robots through an evil computer labyrinth brimming with deadly traps. Additionally, at certain points you'll need to repaint your robots by stepping on a special tile in order to change their color. Only then will they be able to access the right exit or passage. Oh, and did we mention that the robots share linked controls? Moving one moves them all! Bust out your best thinking cap: it'll take patience, planning and nerves of titanium to see your robots safely home! This title is also available on the 3DS for $1.99.
3DS Virtual Console
Mario Golf
Sports | Nintendo | Rated:E | $4.99
Hit the links and tee it up with Mario and his friends! The stakes are high in the race to become the Grand Champion of golf. Four Club Champs stand in your way, and you'll have to defeat them all to get a shot at playing the most famous golfer in the land. Create up to three of your very own characters, and power them up as you play. To improve your game, pick up tips from the other golfers you meet. With four courses, 12 practice ranges, five play modes and a variety of minigames, having hours of fun is par for the course.
3DS Demo
LEGO® The Lord of the Rings
Action, Adventure | WB Games | Rated:E-10 | FREE
Based on The Lord of the Rings(TM) motion picture trilogy, LEGO® The Lord of the Rings follows the original storylines of The Lord of the Rings: The Fellowship of the Ring, The Lord of the Rings: The Two Towers, and The Lord of the Rings: The Return of the King, taking players through the epic story events reimagined with the humor and endless variety of LEGO play. Trusted with the dangerous task to destroy an ancient magical ring that threatens all that is good, Frodo is forced to leave his peaceful home. But the ring wants to be found and the road to Mount Doom, the only place where it can be destroyed, will be perilous and riddled with Orcs and fouler things. To help Frodo, a Fellowship is formed —Aragorn the Ranger, Gandalf the Wizard, Legolas the Elf, Gimli the Dwarf, Boromir a Man of Gondor, and Frodo's Hobbit friends Sam, Merry and Pippin. Players relive the legend through the LEGO minifigures, as they explore wonders, solve timeless riddles, and overcome endless foes in their quest to destroy the Ring.
Wii Virtual Console
THE LAST BLADE 2
Action | D4 Enterprise | Rated:T | 900 Points
The Last Blade 2, originally released in 1998, is the sequel to the fighting game, The Last Blade, which was released a year before. It picks up where the previous title left off and takes the story of battling at the gates of hell to its climax. This time around, there are 16 unique swordsmen from which to choose. Choose from 2 sword types (Strength and Attack). Deflect your enemy's attacks with "Repel". You can also cancel game-changing special moves like "Super Secret Slice" or "Hidden Secret Slice" with a "Sublime Slash", which connects to Super Secret Slice – just like in the previous title. And there are even some new features like aerial repels, aerial guards and knockdown recovery. Take your battles to a whole 'nother level!
Nintendo Video
Spirit Hunters Inc.
During the next few weeks, a series of videos in the Nintendo eShop will give players a special look at Spirit Hunters Inc. This week, learn how Nic uses his Shadow abilities in a battle, and catch the first installment of the "How to Play" series. These videos will get you ready to hunt the ghostly spirits all around you.
Meat or Die Helena
The newest episode of Meat or Die, the hilarious hit series from Nintendo Video™, premieres Oct. 12. Don't miss Yans & Gans as they employ a mysterious force in their never-ending (and never-successful) quest for meat.
Nintendo adds new titles to the Nintendo eShop for the Nintendo 3DS™/Nintendo 3DS XL system, to the Nintendo DSi™ Shop for the Nintendo DSi system and to the Wii™ Shop Channel for the Wii console at 9 a.m. Pacific time on Thursdays.