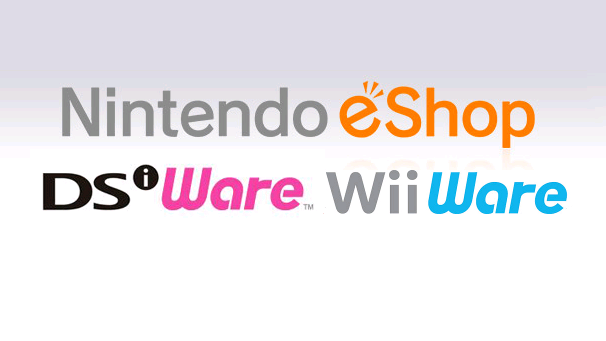 Nintendo has several new games on their download service for Thursday, including a new 3DS eShop game, new Wii Ware title and a DSiWare title. Take a look at the fill list below. There will likely be some additional games hitting the service tomorrow too. We'll let you know what those are when they drop.
3DS eShop
Sparkle Snapshots 3D
Camera | ATLUS/Nintendo | Rated:N/R | TBD
Sparkle Snapshots™ 3D is a fun photography application that lets you call the shots—it's like having a photo studio in the palm of your hand! Use your Nintendo 3DS™ system's cameras and this software's easy-to-use camera settings to take 2D pictures, and then personalize your shots any way you want with layers of stickers, ribbons, pens and other 3D effects . You can even use special backgrounds and frames to make your 2D photos even more unique! Sparkle Snapshots 3D not only makes it easy to create incredible-looking shots. It also makes it easy to share your creations with your friends. You can use a local wireless connection to send photos to nearby friends who have Sparkle Snapshots 3D too, or copy your pictures off of your system's SD Card and then print them, share them, or post them online! Sparkle Snapshots 3D gives you everything you need to make and share incredible shots, but if you want even more decorations for your photos, be sure to visit Sparkle SnapShop, the software's online boutique. Here, you can use the funds in your Nintendo eShop account to buy new sets of decorations. We've already got Mario™ themed sets in stock! So what are you waiting for? Purchase Sparkle Snapshots 3D today and let the creating begin!
Wii Ware
Reel Fishing Ocean Challenge
Sports, Racing | Natsume | Rated:E | 500 Points
It's a thrilling fishing experience for novices and master anglers alike! The game's beautiful graphics, ocean setting, and intuitive controls bring the fishing experience to life. Each fish looks and moves so much like the real thing, it's the closest you can get to real-life fishing without putting on your waders!
DSiWare
Puzzler World XL
Puzzles, Strategy | UFO Interactive Games | Rated:E | 500 Points
The rules may be simple, but finding success? Not so much. Your mission: navigate a cadre of codependent robots through an evil computer labyrinth brimming with deadly traps. Additionally, at certain points you'll need to repaint your robots by stepping on a special tile in order to change their color. Only then will they be able to access the right exit or passage. Oh, and did we mention that the robots share linked controls? Moving one moves them all! Bust out your best thinking cap: it'll take patience, planning and nerves of titanium to see your robots safely home! This title is also available on the 3DS for $1.99.
Nintendo adds new titles to the Nintendo eShop for the Nintendo 3DS™/Nintendo 3DS XL system, to the Nintendo DSi™ Shop for the Nintendo DSi system and to the Wii™ Shop Channel for the Wii console at 9 a.m. Pacific time on Thursdays.