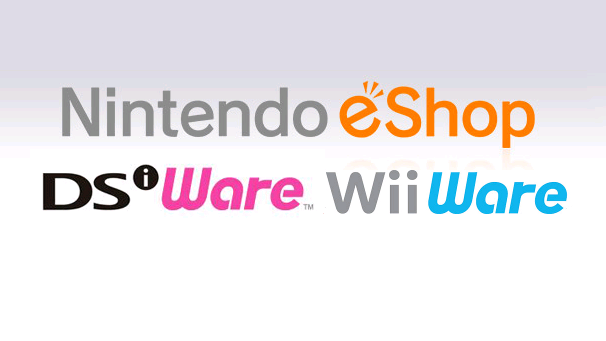 Nintendo has released several new games on their download service Thursday, including new 3DS eShop games, 3DS Virtual Console titles, a new Wii Virtual Console title and a DSiWare title. Take a look at the fill list below.
3DS eShop
LIBERATION MAIDEN
Shooter, Action, Arcade | LEVEL-5 International America, Inc. | Rated:T | $7.99
Players step into the role of Shoko Ozora, who rides out on her Liberator, Kamui, to protect the country of New Japan against invading forces. Shoko will face powerful opposition from an arsenal of ground forces, culminating in thrilling showdowns with the enemy's massive mechanical Conduit Spikes.
NightSky
Puzzles, Strategy | Nicalis, Inc. | Rated:E | $9.99
NightSky is an action-puzzle game that offers an ambient gameplay experience unlike any other on 3DS with cerebral challenges that fill uniquely designed picturesque worlds. Each of these worlds is broken into different areas in which the player must maneuver a sphere by using realistic physics to advance. There are no enemies, no bosses, and no violence in NightSky. An intuitive experience is friendly for casual and mainstream gamers. NightSky also offers a formidable challenge for hardcore players, with an unlockable Alternative mode. The original soundtrack by experimental jazz musician Chris Schlarb will further heighten the surreal 3D experience.
3DS Demo
Marvel Pinball 3D
Simulation | Zen Studios | Rated:E | FREE (DEMO)
The critically acclaimed Marvel Pinball series from Zen Studios, the definitive leader in videogame pinball, is now available for Nintendo 3DS! Marvel Pinball 3D is the ultimate Super Hero pinball experience, featuring original tables based on legendary characters from the Marvel Universe.
3DS Virtual Console
Ghosts'n Goblins
Action, Adventure | Capcom | Rated:E | $4.99
Defeat the forces of evil and save your girlfriend in this haunting adventure. Take on the role of the knight Sir Arthur, and delve into the realm of demons and monsters to rescue your girlfriend. Choose your weapons wisely and take advantage of their strengths to deal with the situation at hand. Defeat the main boss at the end of each level and pass through the gates that stand between you and Astaroth. Teach him a lesson in chivalry he'll never forget. The stage for adventure is set. Are you brave enough for the challenge?
Castlevania: The Adventure
Action, Adventure | Konami Digital Entertainment, Inc. | Rated:E-10 | $4.99
Rid the universe of Dracula's legion of darkness and doom. After getting his wings clipped, the death-defying Count Dracula has risen again. Desiring revenge even more than blood, he'll descend upon you with fangs that glisten by the light of the full moon. Play the role of another hero from a long lineage of vampire hunters, the Belmont clan. Battle your way through the Count's maze of torture chambers and vampire crypts. Unlock the castle's secrets by locating hearts, crystals and crosses. You must also possess the strength to master the Mystic Whip, which wards off unearthly evils like the She Worm. Risk your neck and accept the challenge. If you fail to destroy Dracula now, he will rule the night forever.
DSiWare
18th Gate
Puzzles, Strategy | CIRCLE Entertainment LTD | Rated:E | 500 Points
In the realm of oblivion, an abandoned palace hides many valuable treasures, but those who enter this place have no real hope of ever escaping. You play as three different heroes. Journey through 18 different dungeon areas, facing various challenges, including random monsters, traps, limited turns, hidden paths, etc. This title is also available on the 3DS for $4.99.
Wii Virtual Console
SHOCK TROOPERS
Action, Multiplayer, Shooter | D4 Enterprise | Rated:T | 900 Points
SHOCK TROOPERS is a military-themed action game that was first released in 1997. The characters are internationally renowned mercenaries assigned to rescue Dr. George and his granddaughter, who have been kidnapped by a terrorist group calling themselves the Bloody Scorpions. In the game you have the option of forming a team using three out of the eight total mercenaries, or going solo in Lone Wolf Mode. The route you choose at the beginning will affect the progress of the game, allowing you to enjoy original game play time after time. You can also play with 2 players.
Full Games
Professor Layton and the Miracle Mask
Professor Layton and the Miracle Mask is the fifth installment in the series, and the first one for the Nintendo 3DS system. Dive into a vibrant world filled with delightful puzzles and mind-bending intrigue. Professor Layton and the Miracle Mask will be available at retail stores and in the Nintendo eShop on Oct. 28. (For Nintendo 3DS)
New DLC Content
New Super Mario Bros. 2
Extend the Mario fun with two new Coin Rush course packs, the "Gold Mushroom Pack" and "Coin Challenge Pack B". These downloadable course packs are now available for purchase from within the New Super Mario Bros. 2 in-game shop. (For Nintendo 3DS)
Mutant Mudds
Mutant Mudds is a "12-bit" action platformer filled with pixels and platforming fun. This update features 20 free bonus levels, bringing the total level count to 60. (For Nintendo 3DS)
Nintendo adds new titles to the Nintendo eShop for the Nintendo 3DS™/Nintendo 3DS XL system, to the Nintendo DSi™ Shop for the Nintendo DSi system and to the Wii™ Shop Channel for the Wii console at 9 a.m. Pacific time on Thursdays.