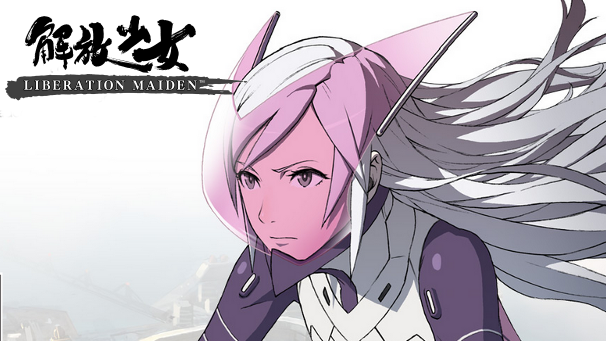 Nintendo released a short video today showing off a brief glimpse of three new games from Level 5.
Level 5 may best be known for the Professor Layton series on the Nintendo DS/3DS but the company has released a ton of other games, many of them only in Japan.
The three titles teased in the video are upcoming titles for the Nintendo eShop service for the Nintendo 3DS.
First up is Liberation Maiden. No details were revealed in the brief 15 second glimpse in the trailer aside from a beautiful animated sequence. The animation is being done for the game by Bones and the game features fully-voiced dialogue.
The game will be a full scale 3D shooter. The game is being headed by Grasshopper Manufacture's Goichi Suda, creator of Lollipop Chainsaw Masacre and No More Heroes.
The second game offered up is Aero Porter, a simplistic puzzler surrounding sorting of airport baggage. Though that sounds pretty lame the game looks like it will have just enough strategy, accuracy and technique required to make for one challenging and addicting game. The game comes from Yoot Saito, creator of The Tower and the 'still creepy to this day' game Seaman from the Sega Dreamcast.
The final game to get light is Crimson Shroud from Yasumi Matsuno, the creator known for Final Fantasy Tactics and Vagrant Story published by Square. The game is described as an adventure with the heart of a table top RPG.
Though no date has been set all three games are set to be released this fall on the Nintendo eShop.