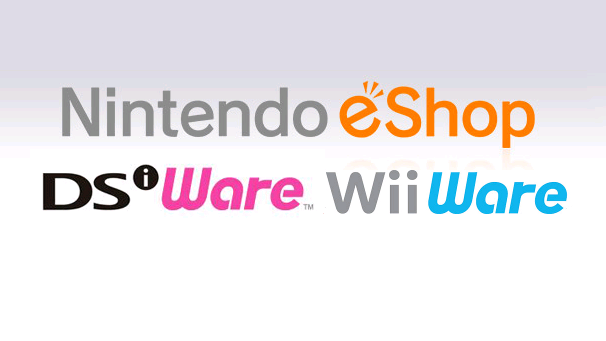 Nintendo has released several new games on their download service Thursday, including few new DSiWare titles and a bunch of full retail game downloads. Oh, and one new offering from Nintendo Video. Take a look at the fill list below.
3DS eShop
Monster Shooter
Action, Adventure | Gamelion | Rated:T | $6.99
Monster Shooter is the new top-down action shooter from Gamelion. This is the first shooter game that gives the experience of full monster mayhem to both casual players and alien exterminators alike. Follow the epic chase in story mode, or take your chances in survival of the fittest. Master different means of annihilation with shotguns, plasma rifles, electricity guns, grenades, rocket launchers, and even a NUKE! Earn Monster Cash and visit the shop to get upgrades and new guns. Use lots of different perks that will improve your speed and rate of fire, and make you unstoppable.
DSiWare
Jump Trials
Action, Platformer, Racing, Sports | G-Style | Rated:E | 200 Points
Jump Trials is a game that will test your control skills to the limit. Run and jump as fast as you can across an obstacle course of platforms to reach the goal within a 10 second time limit. Each stage is a different challenge with obstacles including spikes, moving platforms and conveyor belts. Fail to reach the goal within 10 seconds or touch a spike and it's game over. This is also available on the Nintendo 3DS eShop for $1.99.
Working Dawgs: A-Maze-ing Pipes
Puzzles, Strategy | Big John Games | Rated:E | 200 Points
Set on the construction site of the Working Dawgs, players will need to work quickly and efficiently to complete the challenging pipe puzzles before time runs out. Using different pipe shapes, wrenches, and even bombs, players will be able to route the incoming flow and direct it to the puzzle's goal. If the pipeline doesn't connect from start to finish before time runs out, the water will burst through to flood the Dawgs' work site. With 80 unique and progressively challenging puzzles, players will be increasingly entertained as they save the work site from the impending water flow. This is also available on the Nintendo 3DS eShop for $1.99.
Full Game Downloads
Disney Epic Mickey: Power of Illusion
Master the Power of Illusion! Players will take on the role of Mickey Mouse as he uses his brush to wield paint and thinner to save the Toons. Disney Epic Mickey: Power of Illusion will be available at retail stores and in the Nintendo eShop on Nov. 18. (For Nintendo 3DS)
Hotel Transylvania
Dracula has invited all of your favorite monsters to his hotel to celebrate his daughter's 118th birthday. When Johnny shows up he finds himself in the wrong place at the wrong time as a human in a hotel for Monsters. It's your job to save and protect Johnny from the monsters who are staying at the hotel. Hotel Transylvania is also available at retail stores. (For Nintendo 3DS)
Myst
It's more than a game. It's a journey. And now the journey is enhanced in 3D for even greater immersion into the fantastic adventure of MYST. You will embark on a wondrous voyage as The Stranger, and explore an island of intrigue as you uncover clues about your surroundings and the quest you must take. Now the most well-known adventure game in the world comes alive in the new 3D version of this classic story! With a multitude of puzzles, problems, and mazes to solve, and a brand new Age added to enhance the MYST experience, you'll find MYST 3DS even more entertaining than the original. (For Nintendo 3DS)
Nintendo Video
Dinosaur Office: Thanksgiving Special!
When Craig is faced with spending Thanksgiving alone, he discovers the true spirit of the holidays. Don't miss this heartwarming special episode, beginning Nov 16. (For Nintendo 3DS)
Nintendo adds new titles to the Nintendo eShop for the Nintendo 3DS™/Nintendo 3DS XL system, to the Nintendo DSi™ Shop for the Nintendo DSi system and to the Wii™ Shop Channel for the Wii console at 9 a.m. Pacific time on Thursdays.