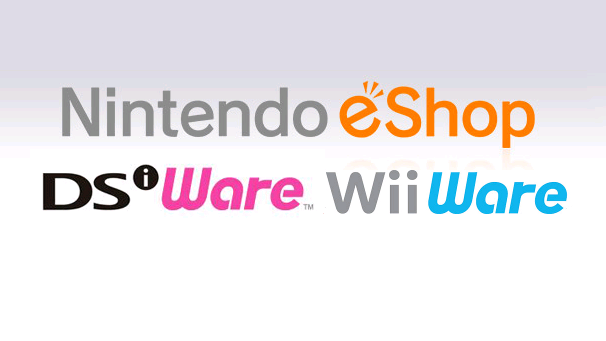 Nintendo has released several new games on their download service Thursday, including new 3DS eShop games, Nintendo Videos, new downloadable full game titles, DSiWare titles and a Wii Virtual Console title. Take a look at the fill list below.
3DS eShop
Pokédex 3D Pro
Utility | Nintendo | Rated:E | $14.99
The Pokédex 3D Pro application is an upgraded version of the original Pokédex 3D application, exclusively available in the Nintendo eShop for $14.99. It includes detailed information about more than 640 Pokémon from the Pokémon video game series. The Pokédex 3D Pro application also includes in-depth sorting, comparison and ranking tools, as well as comprehensive details about the moves each Pokémon can learn, and how and when each Pokémon evolves.
Johnny Hotshot
Action, Adventure | UFO Interactive Games | Rated:E-10 | $5.99
After being warped into the world of one of Johnny's favorite arcade games, Cowboy Hotshot, Johnny must take on the role of sheriff and purge the town of the bandits led by Mr. Wang! Test your reaction skills in the Shooting Gallery, unleash justice upon bandits in the Saloon Shootout, and master the art of Lassoing bandits in Catch 'Em All! Will Johnny every make it back to his own world? Why is Mr. Wang in the Cowboy Hotshot arcade machine? Do these questions even matter? Justice shall prevail!
Dress To Play: Cute Witches!
Action, Adventure | EnjoyUp Games | Rated:E | $5.99
In Dress To Play: Cute Witches! Dress to play and play to dress! Make a little witch and design her outfit in the dressing room. When you finish, get ready to set off on an adventure as your character flies away on her broomstick to a peaceful world inhabited by fantasy characters. The more you play, the more rewards and gifts you'll receive. You'll also earn more items of clothing to dress your little witches in!
3DS Demo
Disney Epic Mickey: Power of Illusion
Action, Adventure | Nintendo | Rated:E | FREE (Demo)
Disney Epic Mickey: Power Of Illusion offers a special drawing and painting function that will allow players to create an interactive world by using the stylus to draw objects in the bottom screen that magically transform into classic Disney-style 2D illustrations. Utilizing the game's unparalleled dual screen integration, players will then move their creations to the top screen where they are further transformed into beautiful, fully realized objects that pop off the screen in stunning 3D.
DSiWare
Come On! Dragons
Action, Adventure | Disney Interactive/Dreamrift | Rated:E | 200 Points
As the most skilled protector of the kingdom, you must strike back against the invaders with your mastered archery. With enemies appearing everywhere, how can you possibly defeat them with a single bow? No problem! The engineers have invented various types of traps. Use them wisely to mount defensive lines, and defeat the evil dragons! This title is also available in the Nintendo 3DS eShop for $1.99.
Smart Girl's Playhouse Mini
Party | UFO Interactive Games | Rated:E | 500 Points
The award-winning Smart Girl's Playhouse series is back! This time on Smart Girl's Playhouse™ Mini, little gamers will be delighted by the all-new graphics and games rebuilt from the ground up! Choose from 6 fun games and activities such as Drawing, Find Differences, Dress-Up and more! These wholesome games will bring out your child's talents and keep them occupied for hours. This title aims to give children and parents a great alternative to into the world of video games without inappropriate content. This title is also available in the Nintendo 3DS eShop for $4.99.
Wii Virtual Console
SENGOKU 2
Action, Arcade, Multiplayer | D4 Enterprise | Rated:T | 900 Points
Originally released in 1993, Sengoku 2 is a belt-scrolling beat-'em-up game. The characters are warriors who have been summoned by a sorceress princess to take down a dark lord while battling through various epochs. As in the previous version, you can transform your characters, but unlike its predecessor, you don't have to save your ally to be able to transform into them, but rather you can change among the Ninja, Tengu and Ninja Dog freely right from the beginning. Furthermore, one of the new elements to this version is the incorporation of build up attacks and defense, giving a more tactical twist to this action brawler.
3DS Full Game Download
Paper Mario: Sticker Star
When an accident scatters stickers across the land, Mario™ sets off on an adventure to repair a torn world. Searching Forests, Deserts and Mountains, Mario collects stickers to solve puzzles and battle monsters. Flatten characters, roll out towns and walk through living, breathing dioramas. Paper Mario: Sticker Star will be available at retail stores and in the Nintendo eShop on Nov. 11. (For Nintendo 3DS™)
<
Nintendo Video
The 2012 Presidential Games
Tired of the same old election coverage? Then don't miss our special report on the race. Presidential candidates compete for your vote in 3D, only on Nintendo Video. (For Nintendo 3DS)
Nintendo adds new titles to the Nintendo eShop for the Nintendo 3DS™/Nintendo 3DS XL system, to the Nintendo DSi™ Shop for the Nintendo DSi system and to the Wii™ Shop Channel for the Wii console at 9 a.m. Pacific time on Thursdays.