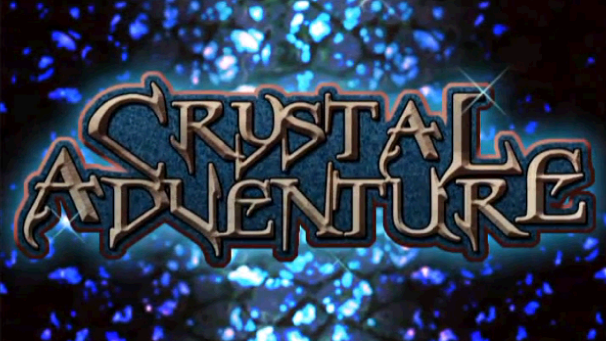 Nintendo has released several new games on their download service Thursday, including few new DSiWare and 3DS eShop titles and a new title for the Wii Virtual Console. No love for the Wii U this week, though anyone who picked up a system over the last week or so should have plenty to keep themselves busy.
Wii Virtual Console
BurgerTime
Action, Arcade | G-Mode | Rated:E | 500 Points
As Chef Peter Pepper, you must fend off the Food Foes while making perfect burgers! Each ingredient is located on a different platform, and you must climb a series of ladders in order to reach them all. Walk across the ingredient to drop it closer to the waiting plate below. Once all the burgers have been completed, you'll be able to move on to the next level. Use pinches of pepper to stun Mr. Hot Dog, Mr. Egg and Mr. Pickle. You can also lure them onto or under burger buns, lettuce, cheese or tomatoes to escape their clutches! Making perfect burgers gets progressively tougher through the six screens of BurgerTime. It's the ultimate kitchen confrontation!
3DS Virtual Console
Mighty Bomb Jack
Action, Adventure | TECMO KOEI GAMES | Rated:E | $4.99
The hero of the game, Jack, must make his way through 16 levels of a pyramid in order to defeat the demon Belzebut and rescue the royal Pamera family. Each level is split into two parts: an action zone and a Royal Palace room. Action zones can be split up into several portions, and contain power-ups, such as money bags, Mighty Coins, and Mighty Drinks, usually hidden in treasure chests. Mighty Coins allow Jack to change colors, and Mighty Drinks add 10 seconds to the game's timer.
DSiWare
Christmas Wonderland 2
Action, Adventure | Virtual Playground | Rated:E | 800 Points
It's Christmas time and Santa's Elves are working non-stop to get all the toys made in time. The Workshop is buzzing with activity and Wonderland is crammed full of fabulous toys, candy canes and Nativity characters. Santa must hurry to the Grotto in the Downtown Shopping Mall to see boys and girls before he flies around the World delivering all his presents. Meanwhile, Dan and Sally go shopping at the Mall before going home to put up the Christmas decorations. They can't wait for Santa to come down their chimney ! Can you help Santa deliver all the toys in his amazing Winter Wonderland? This title is also available in the eShop for $7.99.
Crystal Adventure
Role-Playing | CIRCLE Entertainment LTD | Rated:E | 200 Points
In the outskirts of the kingdom, there are rare crystals containing a secret magical energy inside them. Rumor has it;a sorcerer is collecting the crystals in a tower for some reason, but no one knows where or ifthe tower actually exists. As the most famous bounty hunter in the kingdom, you are hired to seek out and investigate the tower's location. At last you find the tower,but it has already been overrun by a large group of monsters, performing a dark ritual to summon a highly dangerous demon. Although the demon has been summoned, you must stop the continuing ritual and kill the demon before it gains full power, or everything will be destroyed. This title is also available in the eShop for $1.99.
Nintendo adds new titles to the Nintendo eShop for the Nintendo 3DS™/Nintendo 3DS XL system, to the Nintendo DSi™ Shop for the Nintendo DSi system and to the Wii™ Shop Channel for the Wii console at 9 a.m. Pacific time on Thursdays.