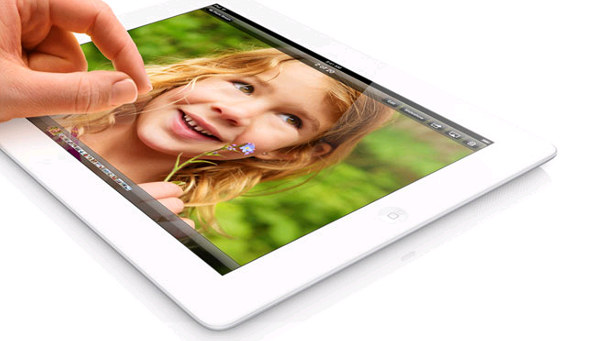 Apple announced today what everyone had been buzzing about yesterday … a new iPad. But wait, before you jump up and down with excitement there is one thing you should know. This isn't a new iPad. It's the same iPad you (may already) have. It's just has more storage space.
The most recent iPads, including the iPad Mini, has a maximum storage capacity of 64GB, so this newly announced model has twice the storage space. This is great if you are running out of space on your current iPad and have about $1000 to drop on a shiny new one.
As with the previous iPads this fourth generation iPad features a 9.7-inch Retina display, Apple-designed A6X chip, FaceTime® HD camera and iOS 6.1.
The new 128GB versions of the fourth generation iPad will be available starting February 5th in black or white. The gadget will set you back a cool $799 (US) for the Wi-Fi only model and $929 (US) for the Wi-Fi + Cellular model. All versions of the 128GB iPad will be sold through the Apple Online Store (www.apple.com), Apple retail stores and select Apple Authorized Resellers.
So what do you think? Are you excited for a new-ish iPad? Will you be upgrading from your current generation iPad to the new current generation iPad?