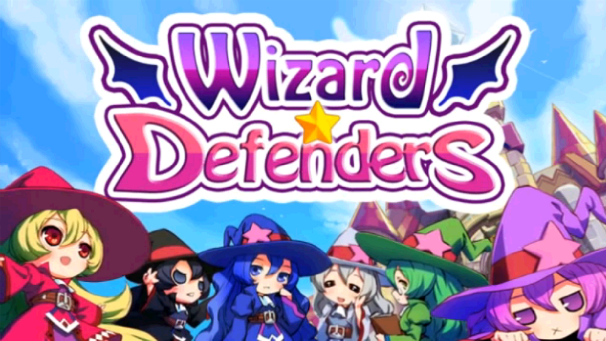 Nintendo has released a bunch of new games on their download service Thursday, including new DSiWare titles, 3DS eShop games, and a few virtual console titles.
Nintendo 3DS eShop
Fluidity: Spin Cycle
Adventure | Nintendo | Rated:E | $10.99
Tilt, turn and even completely rotate your Nintendo 3DS to maneuver a puddle of water—named Eddy—through a maze-like magical world. Change from liquid to a block of ice or a steam cloud to solve fun, gravity-defying puzzles and defeat Goop monsters. Some puzzles require the player to rotate their Nintendo 3DS a full 360 degrees, turning the world upside-down, to navigate through tricky tunnels and crazy contraptions. Each state of water provides the player with different play abilities, all themed to match the properties of that state. This is helpful as the 'chapters' of the game contain hidden secrets that encourage exploration. Discovering all the well-hidden puzzle pieces unlocks bonus "playrooms" that provide additional gameplay, and a scoring system (weighing speed vs. accomplishment) provides great re-playability. Due to the rotation of the hardware during gameplay, this game is not in 3D.
Johnny Impossible
Action, Adventure | UFO Interactive Games | Rated:E | $5.99
It's a MEGA CRISIS! The Mr. Wang Gang is up to no good once again! Take control of the Johnny the super-spy and stop the Mr. Wang Gang's ambitious evil plans! Mr. Wang has a super-laser mounted on a satellite in space, aiming to destroy Solid City! In this exciting side-scrolling stealth platformer, find and use all the tools at Johnny's disposal to infiltrate Mr. Wang's facilities. Sneak past the security, avoid traps, and confront enemy robots to save the city from Mr. Wang's crazy super-laser in outer space!
Mahjong 3D – Warriors of the Emperor
Puzzles, Strategy | TREVA Entertainment | Rated:E | $9.99
The world famous board game in real 3D: for the greatest Mahjong experience of all time! Meet the challenge and become the real Mahjong master! Go back to Mahjong's Asian roots and follow the campaign of Emperor Qin Shi Huangdi as he conquers and unites China. It's up to you to decide on the best strategic move: Do you want to defeat Chu first or head north towards Wei to persuade them to join your side? Experience the world famous Chinese board game for the first time in real 3D. With a humorous story and charming characters you will enjoy endless fun with that classic game!
Nintendo 3DS Virtual Console
Super Mario Bros.: The Lost Levels
Action | Nintendo | Rated:E | $4.99
Originally released in Japan as Super Mario Bros.® 2, this game has previously made only brief cameo appearances in the Western Hemisphere. Mario fans will appreciate the familiar look and feel of the game, while finding that its updated game play creates an entirely new challenge. In addition to the classic enemies already known to fans worldwide, there are also Poison Mushrooms, backward Warp Zones, and the occasional wind gust (which can help or hinder your progress). If that's somehow not enough, expert players can go looking for the game's secret worlds. So get ready to put your Mario skills to the ultimate test, and save the Princess again. Just don't be surprised if she's in another castle!
Mega Man
Action | Capcom | Rated:E | $4.99
Join the blue bomber in his first ever adventure as he battles the evil Dr. Wily and his robotic henchmen to restore peace to a troubled world. Mega Man is a super robot created by the genius scientist, Dr. Light. When another scientist by the name of Dr. Wily goes rogue with an army of six of his own devious Robot Masters, it's up to Mega Man to put a stop to his nefarious plot by traversing a series of stages rife with enemies, traps, and perilous platform challenges. At the end of each stage, conquer one of the Robot Masters and claim their weapon as your own, using it to your advantage in subsequent fights!
Nintendo DSiWare
Goooooal América
Racing, Sports | CINEMAX | Rated:E | 500 Points
A steel ball and 22 football players on springs in shallow dips; a pitch surrounded by barriers and with a goal at each end. It's a concept that's been around for a hundred years and which still sees matches decided on quick combinations and accurate shots on goal. When possession is lost, it becomes your opponent's turn. The game is controlled using the stylus, which allows players to accurately aim and determine the power of a pass or shot. Players are selected by their heads, pulled back and released. The game's physics engine ensures smooth, realistic travel of the ball around the pitch, either delivering it into the goal or to another player. However, it's also possible to inject the mechanics of this turn-based game with a shot of adrenaline. Just imagine replacing the ball with a time bomb. Passes have to be faster and even more accurate. Plus, intentionally losing possession of the ball at a key moment becomes a strategical option in a match. A player unlucky enough to be on the receiving end of the time bomb's blast has to leave the field and you can only hope your goalkeeper doesn't meet a similar fate. Goooooal América features several game modes. In addition to standard matches or matches with time bombs, you can choose a single-player match, a two-player match, a 16-team tournament, and even a demanding campaign packed full of challenging tasks in which you can win various achievements. The game can be customised with many various settings, including overall difficulty, a goal limit and the respawning of players blasted by time bombs. Plus, you can, of course, also choose your team's strip and the game automatically selects between dark and light variants. Also available on Nintendo 3DS eShop for $4.99.
Jump Trials Extreme
Action, Platformer, Racing, Sports | G-Style | Rated:E | 200 Points
Jump Trials is back and this time it's gone EXTREME! Jump Trials Extreme will test your running and jumping techniques to the limit, all over again! In this second version of Jump Trails there are new game features, new game modes and over 100 new stages to test your platform running and jumping skills. Take control of a stickman and race across an obstacle course to get the exit in just 10 seconds! Navigate your stickman across moving platforms, slippery surfaces, disappearing blocks, conveyor belts, spring pads and seesaws! With only 10 seconds to reach the exit, hesitating for even a split second can be the difference between success and failure! Also available on Nintendo 3DS eShop for $1.99.
Wizard Defenders
Puzzles, Strategy | Teyon | Rated:E | 200 Points
Hordes of dreadful monsters approached the kingdom and to save their home, brave magicians set out to war. Cast spells against monsters, perform combos and destroy them for good! It will spell-bound you for eternity! Once upon a time in the enchanted land of wizards and sorceresses, a battle began to brew. Hordes of dreadful monsters approached the kingdom and to save their home, brave magicians set out to war. Cast spells against monsters, perform combos and destroy them once and for all! Keep monsters as far as possible from your castle and smash all obstacles. As the game progresses the monsters will become more and more challenging. To destroy the most powerful opponents gather more magic and perform a Magical Explosion! This amazing blend of match-3 and defense will have you spell-bound for eternity! Also available on Nintendo 3DS eShop for $1.99.
Nintendo Wii Virtual Console
SHOCK TROOPERS 2ND SQUAD
Action, Multiplayer, Shooter | D4 Enterprise | Rated:T | 900 Points
Shock Troopers: 2nd Squad is a military-themed action game, first released in 1998. In order to stop a large corporation from running amok, choose one of four mercenaries and battle through by shooting, using different weapons and jumping. The highly praised scoring system from the previous game has been left intact, but the characters are all new. Furthermore, some major changes include, the ability to operate vehicles and choosing different routes only at important junctures in the game, making the play system even easier to manage and more intuitive.
Nintendo adds new titles to the Nintendo eShop for the Nintendo 3DS™/Nintendo 3DS XL system, to the Nintendo DSi™ Shop for the Nintendo DSi system and to the Wii™ Shop Channel for the Wii console at 9 a.m. Pacific time on Thursdays.