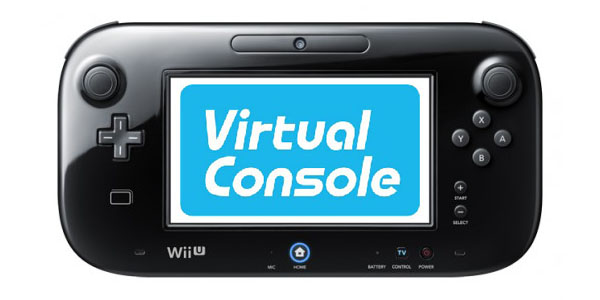 Coming this Spring, Wii U gamers will be able to download content from their own version of the virtual console including Nintendo and Super Nintendo titles. These games will be playable on screen as usual, and seperately on your GamePad controller.
The service will have a limited selection to begin with, but will continue to add more as well as Game Boy Advance titles. There is also "special pricing" if you're looking to upgrade your Wii virtual console titles you've transfered over to your Wii U. NES games will cost $1 for the upgrade and SNES titles, $1.50. There's more!
Celebrating the Nintendo Entertainment System's 30th anniversary, a discount program is starting today! You'll be able to purchase the classic Balloon Fight for NES for just 30 cents!
More titles are coming, here is the U.S. Wii U lineup:
Jan – Balloon Fight
Feb – F-Zero
Mar – Punch Out! Featuring Mr. Dream
Apr – Kirby's Adventure
May – Super Metroid
Jun – Yoshi
Jul – Donkey Kong
Japanese Wii U owners will be able to get Mother 2. No word on if, under it's North American name, Earthbound will be available over here.