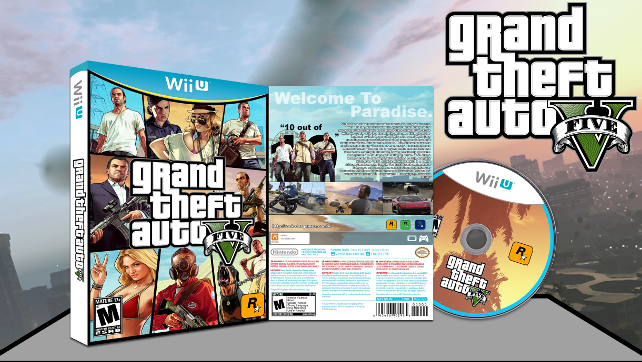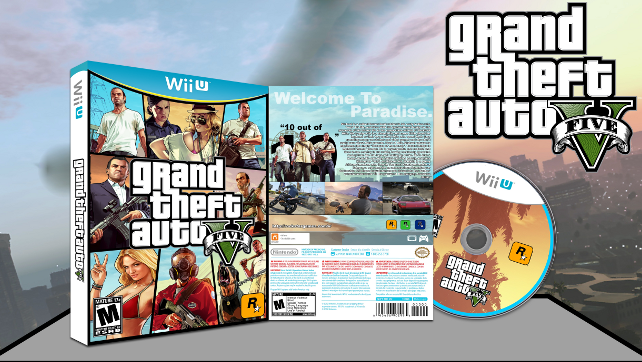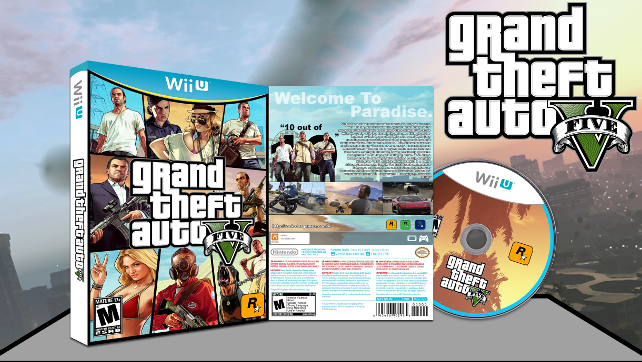 Update: Unfortunately, for now anyway, we have to admit this was an April Fools joke. Hopefully in the future that will change but we'll have to wait and see.
It was revealed late Sunday night that Grand Theft Auto V, the latest game from Rockstar Games, will see a release on Nintendo's Wii U home console.
While no firm release date has been announced, the Nintendo edition of the game will see several unique additions to the gamepay as well as abilities that wouldn't be possible on any other console.
The biggest factor in the move of the series onto the Wii U is seen as the added functionality of the GamePad. Similar to what has been seen with Nintendo's own Lego City game, the map in Grand Theft Auto V will be available on the GamePad screen at all times. Locations of items, your wanted level and police will be quick and at a glance at any time. Wayfinding will also be easier.
Several added features will be added to the game, including using the GamePad as a scope when using the sniper rifle, as a first-person view while swimming underwater (scubadiving) and will be pivotal in discovering some secret items.
The announcement that the game will finally make the leap to a Nintendo home console has come as a surprise to some, but the move is a natural one for Rockstar.
"Everything is up for consideration," Rockstar vice president Houser revealed. "We are a third-party publisher. We're not Nintendo, we're not Sony, we're not Microsoft. We love all of them in different ways. But we can do what we want wherever there's the appropriate business opportunity and chance to find a market."
"In the end, it is Nintendo's responsibility to have development tools that help the developers and publishers create great content," said Nintendo of America president Reggie Fils-Aime, "and essentially create an environment where teams like Rockstar can bring their very best content to our platform."
One thing still is being held tightly under wraps and that is whether or not the game will support off tv gameplay and chances the studio is also developing a game for the Nintendo 3DS as well. Rockstar is no stranger to Nintendo's handhelds, but has yet to develop anything for the 3DS.
Grand Theft Auto V will be released on the PlayStation 3 and Xbox 360 on September 17th. The game is expected to be released on the Wii U and PC before the end of the year.
*EDIT: Note that while we would love this to be a reality, and hope that Rockstar Games does indeed bring GTA V to the Wii U, this was just a little April Fools Day fun on our part.*