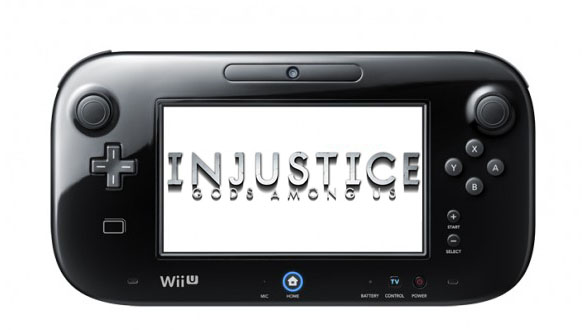 At the recent WB Interactive press event we attended to check out Injustice I was able to confirm the role the Wii U GamePad would play NetherRealm's new fighter. Fortunately it's quite a solid concept mainly focusing on displaying your characters special moves on the view screen. This is a great way to keep you in the action and allow reference at a quick glance. Gamers can also switch from TV to GamePad play if they wish, allowing for play on the controllers screen.
Otherwise the Wii U version will control like it's PS3 and Xbox 360 counterparts. I unfortunately forgot to ask about multiplayer on the Wii U version but some game sites are reporting it as a two player game. We'll definitely update gamers on the status as soon as we know.
Injustice: Gods Among Us is due out April 16th.