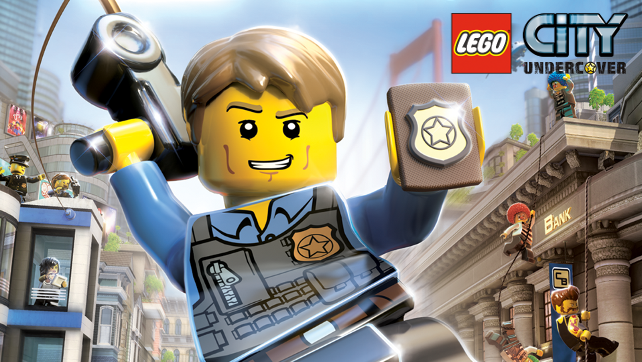 The Wii U title that everyone has been waiting for is finally available! Gamers take on the role of undercover detective Chase McCain as he pursues criminal mastermind Rex Fury. Combining the stud collecting adventure of previous LEGO titles and the open world concept we've seen developing and improving through games like LEGO Lord of the Rings.
Developed by Traveller's Tales for Nintendo, LEGO City Undercover swaps multiple characters for outfits Chase can disguise himself with to gain access to new areas with their unique abilities. The game has focused areas like previous LEGO titles in which the missions take place, but there is a city out there to explore as well.
Much like Arkham City Armored Edition's concept of making the Wii U GamePad a gadget Batman uses as his wrist communicator, the controller is represented in LEGO City Undercover as a state-of-the-art gadget the LEGO City Police Department actually use. It's a communication device, world map allowing gamers to add waypoints using the touch screen, and even a scanner to look for hidden clues or listen in on criminals.
Of course this is a family friendly title full of the comedy you've come to expect from the LEGO video game franchise. It's a wonderful combination of LEGO gameplay we've come to love, and an open world crime game to explore in the LEGO City play sets universe. There are even LEGO sets in stores that are designed to compliment the game. Each of the LEGO City Undercover sets includes an additional bonus code that unlocks the same vehicles in game and some special missions.
We couldn't be happier to see the LEGO games continuing to expand. That and for such a wonderful platform as the Wii U. We're eager for more Nintendo, keep those titles coming in general! The Wii U is definitely a promising system, and LEGO City Undercover shows how far Traveller's Tales has come.
Check out our gallery of game images at the Darkain Arts Gamers' Tumblr page.