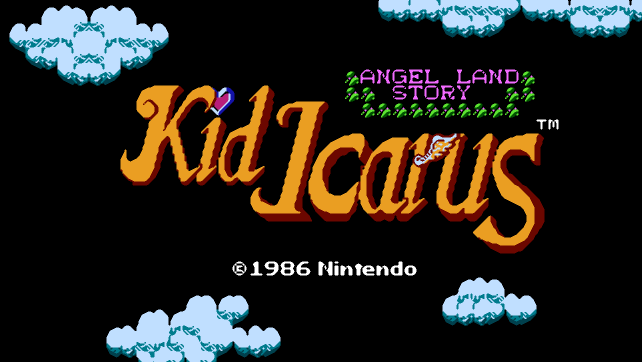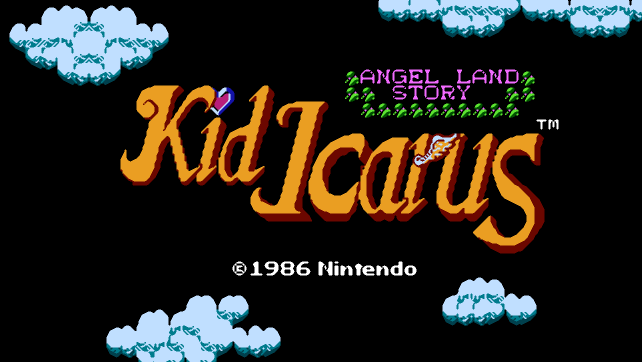 Another virtual console release has come the way of the North American Wii U with the release of Kid Icarus. The classic Nintendo title, which spawned a 3DS sequel a few years back, was made popular once again when the titular character was made as a playable character in the Super Smash Bros series.
Also released in this lean week of digital releases are a trio of games for the 3DS including digital only releases Chain Blaster, Angler's Club: Ultimate Bass Fishing 3D and PICROSS e2.
Finally good ol' Nintendo DSi has another DSiWare release in Cute Witch! Runner from EnjoyUp Games.
Take a look at the full rundown of releases below.

[tabs tab1="Wii U" tab2="Nintendo 3DS" tab3="DSiWare"]
[tab]
Nintendo Wii U Virtual Console
Kid Icarus
Action, Adventure | Nintendo | Rated: E | $4.99
The evil goddess Medusa has stolen the Three Sacred Treasures and imprisoned the goddess of light, Palutena, in her evil plot to control all. Play as Pit, a young angel who has been entrusted with a magical bow and arrow. Fight against hordes of enemies that swoop from above and below. Secure the Three Sacred Treasures from their evil guardians, equip them, and face Medusa in the final battle! Are you the stuff of legends? Restore peace to Angel Land, and prove your worth!

[/tab]
[tab]
Nintendo 3DS eShop
Chain Blaster
Action, Arcade, Shooter | G-Style | Rated: E | $6.99
Set in the future, a deadly virus infiltrates the world's super computer and puts on standby the world's nuclear weapons ready for launch. With the world on the brink of destruction, take control of an anti-virus ship and go head to head with the virus, taking on wave after wave of enemy ships in a fierce battle to save the world. Use special shots known as Chain Blasts to counter the virus ships as they swarm together in attack formations. Trigger a Chain Blast at just the right point to set in motion a combo explosion that will take out the entire chain of enemies. The more enemies you take out in one blast the higher your score. Upload your Top Score online and see how you stack up against players from around the world. (DEMO ALSO AVAILABLE)
Angler's Club: Ultimate Bass Fishing 3D
Fishing, Sports | D3Publisher of America | Rated: E | $29.95
Angler's Club: Ultimate Bass Fishing 3D is the supreme fishing experience. Explore the lake and bring serenity and excitement of catching bass to your fingertips. Brilliant Nintendo 3DS graphics make competing in over 40+ tournaments an amazing experience. Customizable characters, lures and reels and gear will make you the ultimate bass fishing champion! • Precision control of the rod and reel with the Circle Pad and Accelerometer • 3D screen enhancements: Gorgeous water effects and real-time settings are enhanced with the Nintendo 3DS screen • Photograph yourself with the Nintendo 3DS Camera and create a unique Angler's Club Membership Card • Compete in 40+ exciting tournaments: Compare your ultimate bass weight and varieties. Place in the top three to earn trophies and gold! • Tons of Accessories: Master the art of fishing with 500+ lures, 13 rods, and 12 reels to prep for varying conditions
Picross E2
Puzzles, Strategy | Jupiter Corporation | Rated: E | $5.99
This is the sequel to Picross e with a navigation feature to make gameplay even smoother. Like the previous game, this game has 150 new puzzles, plus an all new gameplay element known as Micross. Picross is a Picture Crossword Puzzle Game in which you use numbers as hints to complete illustrations. The rules are simple and easy to understand. Anyone can do it!

[/tab]
[tab]
Nintendo DSiWare
Cute Witch! Runner
Action, Arcade | EnjoyUp Games | Rated: E | $1.99 / 200 Points
In Cute Witch! runner get ready to set off on an adventure as your character flies away on her broomstick to a peaceful world inhabited by fantasy characters. CuteWitch! runner is a challenging action game where you have to fly, fly more, and then fly even more! Get all the 32 achievements done and become the number one in the score table. At first, everything is easy: you pick up stars, you earn score points, you fly around the creatures… but soon you'll be involved in an unleashed race where you'll have to put your reflexes to test avoiding every obstacle in your way. How long do you think you'll resist flying? Features: • Fast-paced action at breakneck speed. • 32 challenges to accomplish. • Break all the records with the included bonus mini game. • An adventure full of cute creatures.

[/tab]
[/tabs]
Nintendo adds new titles to the Nintendo eShop for the Nintendo 3DS™/Nintendo 3DS XL system, to the Nintendo DSi™ Shop for the Nintendo DSi system and to the Wii™ Shop Channel for the Wii console at 9 a.m. Pacific time on Thursdays.