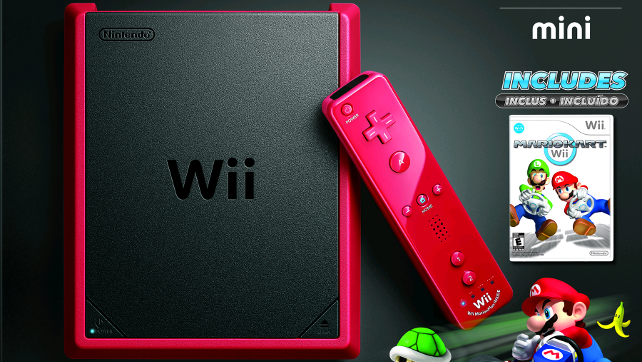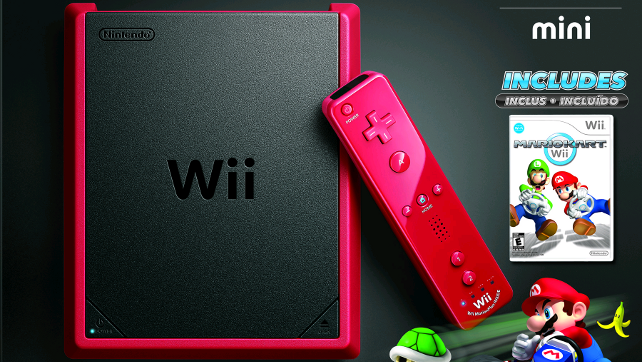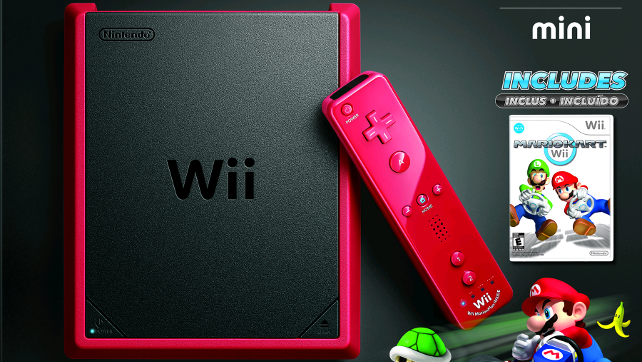 Over here in Canada we got the little red Wii Mini last year but the little system that could is making it's debut in the United States this holiday season.
Nintendo is launching the Wii mini console in the US and will only cost $99.99. Not only that but the system will come packed with Super Mario Kart Wii. When the system was released in Canada last December the console was released as a stand alone without a pack in game, although the Wii Mini started shipping in Canada with Mario Kart Wii as of September of this year.
If you somehow DON'T already own a Wii this is a great choice at a great value.
"Wii mini offers the same fun experience as Wii, which has been enjoyed by millions of people around the world," said Scott Moffitt, Nintendo of America's executive vice president of Sales & Marketing. "And it comes packaged with Mario Kart Wii, a multiplayer Mario racing game that is one of the best-selling Wii games. At such a great price, it is an extraordinary value for shoppers this holiday season."
As a note it should be mentioned that this stripped down Wii doesn't include support for Nintendo GameCube games and has no controller ports, so this will only play Wii physical titles. The system also doesn't have Wi-Fi support and cannot go online or access the Wii Shop.
What do you think? Will you get the Wii Mini?
Source: Nintendo