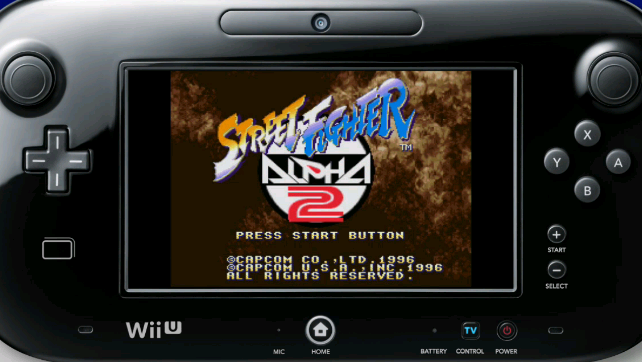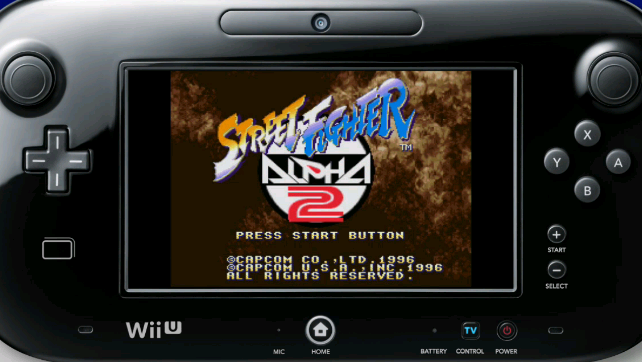 Street Fighter Alpha 2 (Capcom) – Rated: T
Street Fighter Alpha 2 explodes on-screen with lightning-fast gameplay and amazing innovations. Quick Move Reversals, Alpha Counters and the incredible Custom Combo System create a new standard for all games to fight by. Push your talents to the limit as you discover new hidden moves and reversals for every character. Neutralize opponent's attacks with high and low Alpha Counters and execute incredible Custom Combos to create your own rapid-fire assault of attacks. All your favorite warriors are back for more! Previously hidden characters Dan, Akuma, and Bison are joined by five new fighters: Rolento, Gen, Sakura, and classic favorites Dhalsim and Zangief.

Swords & Soldiers (Two Tribes Publishing) – Rated: T
Command an army of Vikings in their quest to create the ultimate BBQ sauce, lead the Aztecs in defense of the Holy Pepper and build an array of explosive Chinese toys! Build your own forces and defeat your foes using berserkers, dart blowers, giant boulders, ninja monkeys (yes, – ninja monkeys!) and many more!
Squids Odyssey (The Game Bakers) – Rated: E
Squids Odyssey is a unique mix of action strategy and RPG: build your team of Squid heroes for epic turn-based battles against corrupted crabs and shrimps! Steev, Vahine and the rest of the Squids are in danger! An infectious black ooze is corrupting their world. The band of unlikely heroes need to fight back to save their underwater kingdom! Squids Odyssey is not just about gorgeous cartoon art, jaunty music and humorous storytelling, the battles also provide a deep challenge as strategy and skill are required to use the environment, the Squids' strengths, and enemies' weaknesses to victory!
Fit Music (O2 Games) – Rated: E
Are you tired of the gym? Bored of the same exercises? Do you want to have a physique everyone will envy? There is Fit Music for you now! Train all of your muscles with DANCE music doing fun, professional exercises. Bring the gym into your living room, forget the stress and join the party!
The champion of fitness, Patsy Salviato, will be your personal trainer, guiding you through different game stages, with personalized difficulty levels, created in collaboration with SHRO of Philadelphia and the Human Health Foundation with whom Fit Music participates in the Fight Obesity campaign. Each section offers all the typical phases of the workout with warm-up exercises, an intensive training phase and a final relaxation phase. Thanks to a simple and intuitive interface for the new Wii U and a rhythmic and involving soundtrack, burning calories and toning your body has never been so much fun.
Mega Man V (Capcom) – Rated: E
After another of Dr. Wily's failed attempts at world domination, peace reigns on Earth once more. Or so it would seem… During a peaceful stroll with his sister Roll, Mega Man is confronted by a powerful robot called Terra that drops from the sky! The enemy easily defeats Mega Man, then quickly dispatches an army of robots to conquer Earth. Waking up in Dr. Light's laboratory, Mega Man is given a new and powerful weapon to defeat the alien invasion–the Mega Arm. Now equipped to take down his enemies, Mega Man sets off to restore peace once. Use the aid of weapon upgrades and companion assists as you blast your way through waves of robotic foes, and solve the mystery behind this alien attack!

Alien On The Run (G-Style) – Rated: E
Delude was an alien on a faraway planet doing his usual alien-like business when all of a sudden a UFO whisks him off into outer space. Desperate to get back to his own planet he begins his escape from the UFO where he is being held captive. Take control of Delude in his comical great escape, avoiding the tractor beams that patrol the ship and making use of strange alien devices!
Take down the tractor beams with Delude's hilarious "Fever Action" by diving into them and quickly pulling off a take-down move. Make use of the weird and wonderful alien devices such as giant rolling wheels, punch bags and mechanical launch arms! Find a way through each area of the UFO littered with traps including roundabouts, speedwalkways and punch boxes as you race against the clock to reach the exit before the time runs out!
Turtle Tale (Saturnine Games) – Rated: E
Captain O'Haire and his gang of Monkey Pirates have sailed in and taken over Turtle Island. Armed with his trusty water gun, Shelldon sets out on an adventure to reclaim his home, stopping anyone who gets in his way! With intuitive controls and colorful graphics, Turtle Tale is a classic 2D platformer that fans of retro games will love.
Nintendo eShop SALES
Darts Up 3D
Starting today through 9 a.m. PT on June 11, Darts Up 3D is 67 percent off in the Nintendo eShop on Nintendo 3DS.
Classic Games Overload
For a limited time, get $10 off Classic Games Overload in the Nintendo eShop on Nintendo 3DS. This offer ends at 9 a.m. PT on June 2.
Joindots
For a limited time, Joindots is discounting select games, including 3D MahJongg, Funfair Party Games and Gardenscapes in the Nintendo eShop on Nintendo 3DS. This offer ends at 9 a.m. PT on June 5.
BLOK DROP U
Now through 9 a.m. PT on June 4, BLOK DROP U is 25 percent off in the Nintendo eShop on Wii U.
AeternoBlade
For a limited time, Aeternoblade is on sale in the Nintendo eShop on Nintendo 3DS. This offer starts on May 23 and ends at 9 a.m. PT on May 26.

Lost Treasures of Alexandria (Tulip Games / Engine Software) – Rated: E
Few are aware, and mainstream science seems to ignore the fact, that some almost perfectly spherical metal spheres were found buried deep in various mines in Africa. The spheres have three concentric rings etched around their circumference, which appear to be neither natural nor man-made. So what are these anachronisms doing in rock strata dating back over a million years? Is it possible that the first civilizations could be millions of years old?
Source: Nintendo