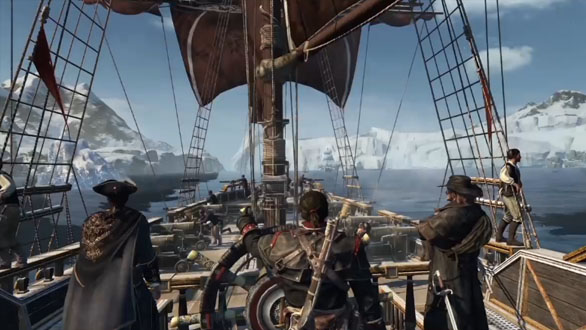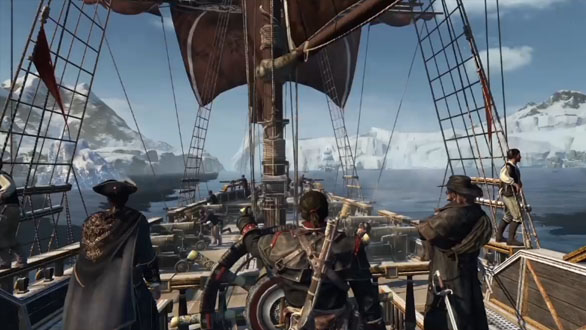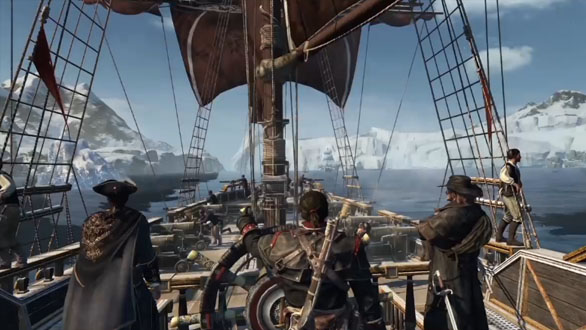 Assassin's Creed IV: Black Flag took the arguably best part of Assassin's Creed III and turned it into the focus of it's gameplay. That of course, was naval warfare. Playing as the pirate Edward Kenway, gamers experienced what it would be like to sail the high seas and enjoy a new form of open world exploration. Assassin's Creed Unity may be going back to the traditional land based gameplay gamers are used to, but Assassin's Creed Rogue is keeping last gen gamers in the action.
Though AC Rogue does have naval content, there are times you will go ashore too as you'll see in a future article. It seems actually quite exciting to land, but we'll get into that later. For now, take a look at a familiar face joining the crew aboard the ship in Assassin's Creed Rogue.
I'm loving these extended trailers Ubisoft was been producing for awhile now. It's one thing to get a basic trailer, but it's another to really get in depth about what makes a new game special. Congrats to them on that!