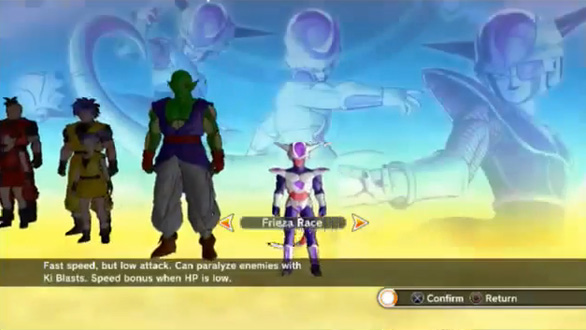 Finally! The day has arrived! Though if you've been waiting with anticipation, odds are you've already ditched whatever you had to do today and you're already running circles around Toki Toki City with your custom character. PC Steam users will need to wait till the 27th for the North American release of that version however.
To celebrate todays launch, we wanted to share the second Bandai Namco live stream with our readers. It shows more of the roster for established Dragon Ball characters, as well as actual character creation of a Frieza Race character.
Speaking of which, you'll note that they're actually called Frieza Race in the game. It's unconfirmed, but I've seen conversations online that state in the Japanese version of the game they are known as Frieza Clansmen. Also it has been said that potentially a reveal wasn't wanted for this game. Again, that could be due to the upcoming Dragon Ball Z animation. Regardless, you can make an awesome character that's the same race as Frieza.
So here we go! Enjoy the video and see what you think! If you're still on the fence, this will give you a lot to go over.