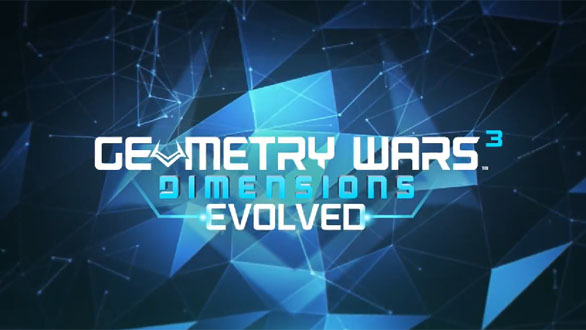 Sure it's probably a coincidence, but in a new update to Geometry Wars 3 there will be a new level gating system like we recommended in our review! How cool is that? It really changes our perspective of the game as well, since now all content will be easier to access. We don't know exactly how it all works yet. The press release itself notes "It also revises the previous level gating system, making it much easier for players to progress and unlock their favorite modes," which making progress to us will hopefully indicate Adventure mode progression. We certainly hope so!
Not only is this a game changer, but Adventure mode will also see 40 new levels! Considering that each level already is a worthwhile experience, forty new separate additional ones is just amazing news! This includes new bosses, 3D grid shapes, and even gameplay types! Along with those two new support items are being added with the Sweeper drone and Detonator super ability.
Best of all, this is a free update! The game that we loved is getting an update that will add all this additional content and improve the game, for free! Oddly the press release notes that Xbox owners will require Xbox Live for the update, but that may just be a cautionary statement. I can't think of another game that required that. Who knows, I guess we'll see at release.
This update itself will be released when this new version of the game is available in general. Titled Geometry Wars 3: Dimensions Evolved (with the Evolved part being new to the title) this updated version of the game will be available for newcomers to pick up on digital platforms for $14.99.
Especially if you loved the originals, check this one out! With the new updates, it's so worthwhile now!