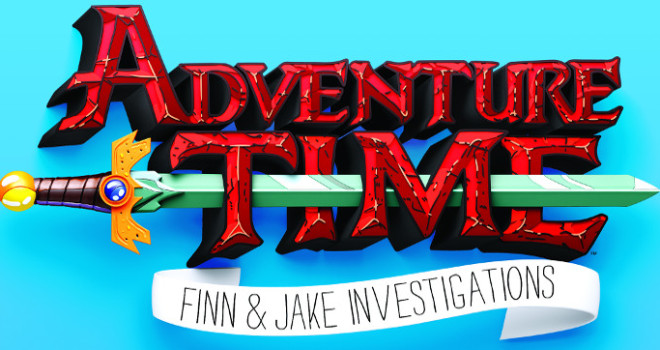 A fully 3D Adventure Time game is coming to consoles in the fall.
Now I admit that I haven't really watched the show, though fellow gamer Les swears that it's an amazing show.
This fall, gamers will be able to totally immerse themselves in the Land of Ooo playing an all-new, fully-3D Adventure Time video game, Adventure Time: Finn and Jake Investigations.
The game is being developed by Vicious Cycle. The game is set to launch this November on the Xbox One, PlayStation 4, and the Nintendo Wii U. Also slated for release include Xbox 360, PlayStation 3, Nintendo 3DS and Steam (PC).
In Adventure Time: Finn and Jake Investigations, Finn and Jake decide to carry on the profession of Finn's foster parents, who were Professional Investigators. Confronted with mysterious Land of Ooo disappearances and strange events, players will interrogate colorful inhabitants, dispatch evil doers in fast-paced combat, solve mind-bending puzzles, explore new and familiar locations, and genuinely feel as if they have stepped into their own personal episode of Adventure Time.
"We received a lot of fan feedback asking us to bring our next Adventure Time game to next generation consoles in 3D, and we're thrilled to be delivering that and a lot more," said Matt Scott, CEO of Little Orbit. "This new game is a complete departure from previous Adventure Time games. We have created an intriguing classic adventure game set in a richly-detailed 3D Land of Ooo where players can check out Land of Ooo locales, talk to characters, sharpen their creative puzzle-solving skills, defeat bad guys and just have fun."
"A large part of the charm of Adventure Time is the incredibly creative and expansive world of characters that live in the Land of Ooo and combine to create a really unique story and connection," said Pete Yoder, vice president of Cartoon Network Enterprises, North America. "In Adventure Time: Finn and Jake Investigations, Vicious Cycle has developed a game that truly immerses players into that world and offers fans a 3D gaming experience unlike anything we've ever done."