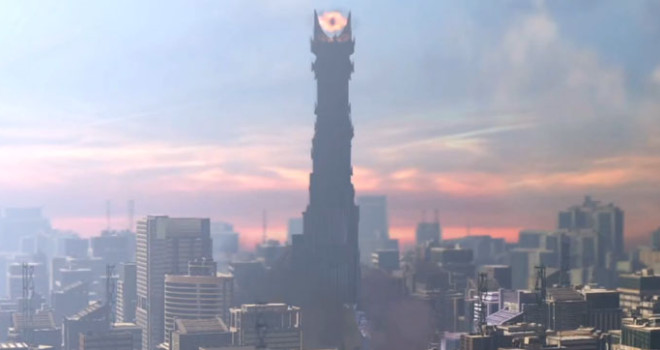 Today Lego announced Lego Dimensions, which is an NFC game much like Skylanders and Disney Infinity. It includes a mix of Lego series including the new Back to the Future content as well as Wizard of Oz. It's certainly a juggernaut of a franchise to get into the NFC game!
Much like other games in this growing genre, Lego Dimensions will include a portal of sorts to get your characters into the game called the Lego Toy Pad. The Toy Pad seems to be the name of the NFC reader itself and the start pack also includes bricks to create the gateway shown in the trailer below.
The starter pack, available for both Playstation 3 & 4, Xbox 360 and One, and Wii U will include the Toy Pad, as well as three minifigs and a Batmobile figure. The included characters are Batman, Gandalf, and Wyld Style. They also note that content will be interchangeable throughout the game, with no limitations. The press release goes on to note:
A small sample of packs available in 2015 include the Back to the Future Level Pack with a LEGO Marty McFly minifigure, a LEGO Ninjago Team Pack with Kai and Cole minifigures, three Ninjago Fun Packs with Jay, Nya and Zane minifigures, two DC Comics Fun Packs with Wonder Woman and Cyborg minifigures, three The Lord of the Rings Fun Packs with LEGO Gollum, LEGO Gimli and LEGO Legolas minifigures, four The LEGO Movie Fun packs with Emmet, Bad Cop, Benny and Unikitty characters, and a The Wizard of Oz Fun Pack with a LEGO Wicked Witch of the West minifigure. Additional packs to round out the 2015 assortment will be announced in the months leading to launch. Further waves of expansion packs will be released regularly following the launch of the game and into 2016.
Below you can view the trailer which features Community star Joel McHale!