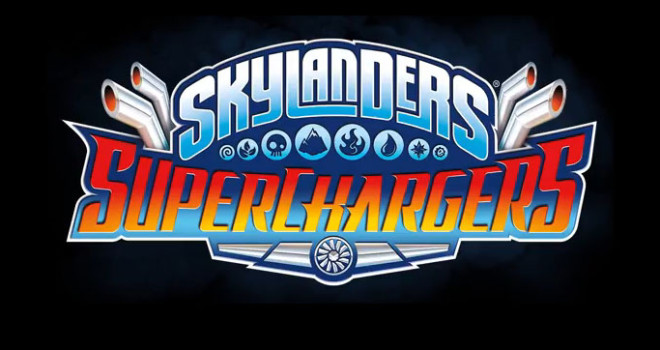 It's finally here! The announcement of this years new Skylanders game! What's new? This time around Skylanders have vehicles! With 20 on the way to choose from they'll be split between land, sea, and air! All Skylanders can hop into these new crafts, however only new Supercharged Skylanders can use mods on them to improve the vehicles stats.
So who are these new Supercharged Skylanders? They're newcomers like Spitfire, Stormblade, and Super Shot Stealth Elf who ISN'T just another Stealth Elf. No she's a whole new character onto her own using what seems to be a gatling gun instead of blades. From the sounds of it, that will include a full new skill tree to run through. Others potentially may be returning with the Supercharged treatment as well.

It seems the new vehicle sections may not be mandatory, but we're not clear on how that works yet. The included ground vehicle (which comes with Spitfire and Super Shot Stealth Elf in the starter pack) is supposed to be able to get you through the whole main story. What that means for water areas and the like is yet to be explained.
Story wise it seems Kaos is back yet again with his new "Doomstation of Ultimate Doomstruction" [insert Doom song here] which sounds to be a giant head sort of thing that is consuming the sky itself to potentially weaken the link between Portal Masters and Skylanders. After all, if Portal Masters are stopped from sending Skylanders in to save the day, Chaos will be free to reign supreme over Skylands.
Don't worry Player 2, you haven't been left out! Though the vehicle scenes look like they'd be from a single player game, Skylanders both jump into the same craft in co-op. One controls the steering, while the other stays focused as a gunner.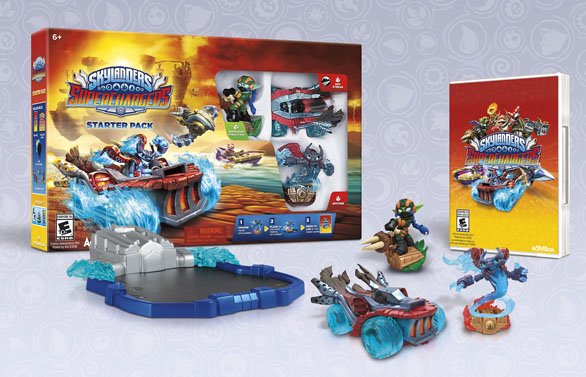 Some other tidbits we've picked up along the way watching PR on YouTube is that it seems Captain Flynn could make a return (we heard his voice in one of the videos) and when you activate a vehicle, it seems to go over each moddable part in the scene that sends your toy into the game. It seems there's at least two mods active at one time. So the announcer names those parts off in a car show like highlight reel of sorts.
The game will be released in North American on September 20th and available for pre-order starting today for $74.99!