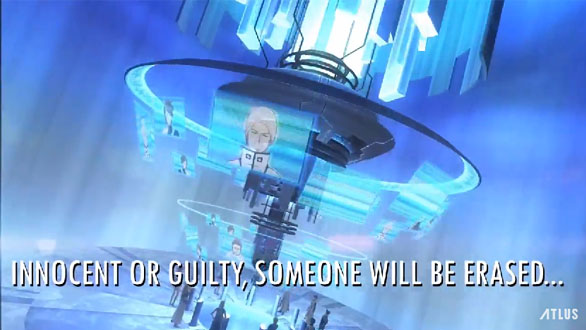 Randomly chosen too! How's that for replay value? We're eager to tell you more but our preview is currently under embargo. It's really nerve wracking! What we can tell you is that the game involves a process called Deep Vision. With that you're able to infiltrate your team members minds and see if they're potentially a traitor! However, you can only use it a limited number of times.
As you'll see in the trailer below, in order to progress you need to vote on who the traitor is. What is interesting is that you can be wrong. Lost Dimensions nemesis know as "The End" forces you to play this voting game. The person who gets voted off the island tower is then erased as shown also in the trailer.
It's quite an interesting dynamic! We'll get more in detail soon but until then, check it out!