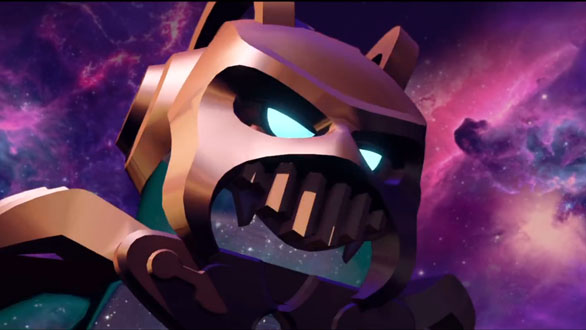 So who is responsible for all this crossover that happens in LEGO Dimensions? Meet Lord Vortech, the villain that Batman, Galdalf and Wyldstyle will be up against. Of course there are a ton of other characters to collect separately, just like in good old Skylanders, but these three come with the starter set.
What does he want? To rule the multiverse! In the process some worlds are even being mixed together as characters from across many LEGO franchises meet. Check out the trailer below for more. It certainly is shaping up to be a fantastic looking title! Really, what else do you do for a LEGO game encore? Not that Traveller's Tales hasn't given us many great adventures, but this is perhaps the most epic yet!
Launching September 27th, we're just two two months away now!