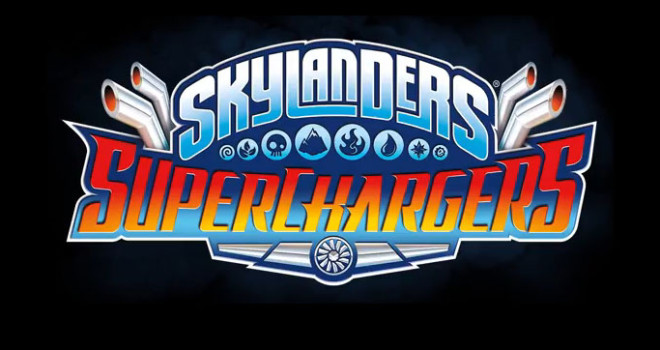 You've made good use of all your trap keys. The dark and light elements have been released and you've conquered their stages. Even Kaos Mode couldn't stand against your army of Skylanders. So what's next? Vicarious Visions is bringing their latest adventure through the Skylands to gamers along with a slew of vehicles to conquer new areas with along the way!
Every Skylander it seems can hop into the new vehicles, but only SuperCharger Skylanders can mod and upgrade them. So you can still play with your favorites and not have to worry about swapping out to a SuperCharger driver unless you want to for the extra power-ups you may have collected.
As usual it looks like there are fun new areas to explore, some of which seem to tie in with classic Skylander races. The Cloud Kingdom for example seems to have characters that resemble Lightning Rod's people. This is of course cool since in previous games you'd meet up with characters that were from Gill Grunt race for example. It's always neat to see background characters like this. Even Tuff Luck seems to have a similar appearance to Flynn and Cali. So who knows what other varieties of Skylanders races may be included in this sequel.
SuperChargers is slated for a September 20th release. There's even a Wii and 3DS versions that comes with an exclusive Bowser Skylander! He plays exclusively on the Nintendo editions of the game, but still! Bowser even has a Clown Cruiser vehicle included with that Starter Pack. Meanwhile Donkey Kong and his Barrel Blaster vehicle come with the Wii U edition. It seems these figures can even be converted to work as Amiibo as well!
Even Spitfire who comes with the other versions including the Hot Streak racecar is quite awesome! Kaos is even back of course, which should be interesting to see if the story ties in anything to his trap master capture that was possible in the previous game.
We're eager to check out this latest version of Skylanders!