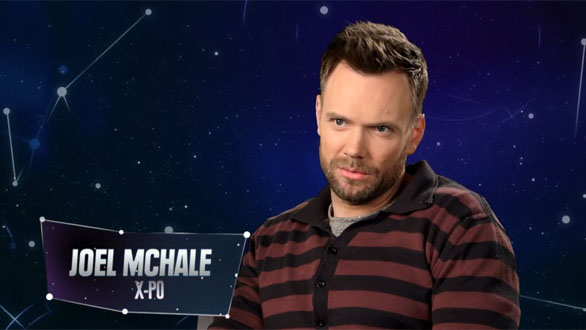 No, this isn't the latest cast from an Elder Scrolls game. Though you have to admit, that would be pretty freakin' cool. This is just part of the phenomenal cast list of LEGO Dimensions! That's right! Michael J. Fox is back as Marty McFly! Ellen McLain reprises everyone's favorite science loving robot GlaDOS! And yes, The Doctor's latest regeneration is here too, with Jenna Coleman as his companion Clara Oswald!
LEGO Dimensions is an absolutely titan in terms of content, and even better we have the amazing voice talent you'd expect. It's been a long road going from LEGO games funny charades instead of dialogue to the full cast lists we have today. Certainly though, this is the right way to do it. Back To The Future was even one of my earliest inspirations for becoming an animator and production creator. Seeing Christopher Lloyd who played Doc Brown being included was an absolute treat!
Wheatley is even included from Portal 2! Yes, voiced by Stephen Merchant! If you're going to make a game to rival Skylanders, which has voice talent like crazy in it's immense cast, then this is the way to do it right! Joel McHale is also onboard as X-PO, your robot guide to the game!
Gary Oldman is even the bad guy, Lord Vortech! Check out the trailer below: