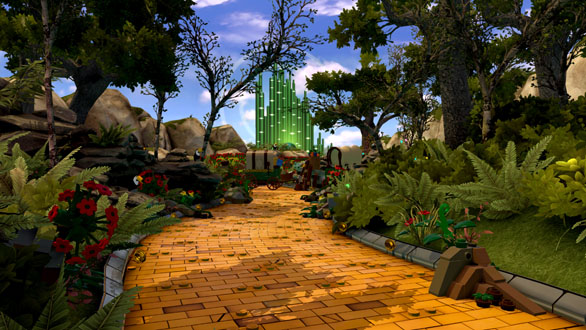 Lego Dimensions isn't far off at all now and the latest trailer starring Uni-Kitty's celebrity star Alison Brie may reveal the early level order of the game. Or at least give us a hint. It's been mentioned that the game seems to begin in Oz, after the three main heroes that come with the starter pack are whisked away through the first portal. In the trailer, Wyld Style then mentioned giant robots which seems to show a Doctor Who level, and then mentions Ninja's, potentially meaning the third world could be Ninjago.
Interestingly the latest PR also notes that:
The LEGO Dimensions Starter Pack includes a complete, mission-based The LEGO Movie level, plus The LEGO Movie Adventure World, an additional open-world environment, which can be unlocked with the Wyldstyle minifigure that comes with the game.
So apparently there is a taste included as to what the adventure world levels will be like! That's a good idea so gamers know what to expect from the additional packs that can be purchased separately.
You can check out the above mentioned trailer here: